Ultimate Vanilla Cake with Strawberries
Similar to ice cream, only with strawberries! That is the first that comes after tasting only one bite of this vanilla cake with strawberries. Give it a try!
Jump to the recipe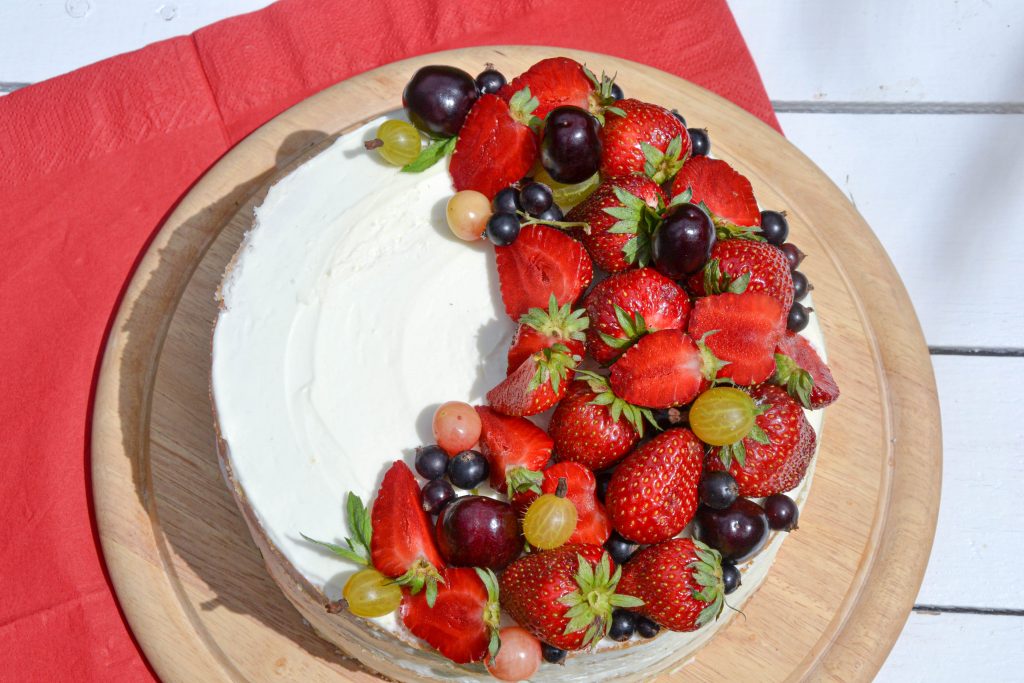 Vanilla Cake with Strawberries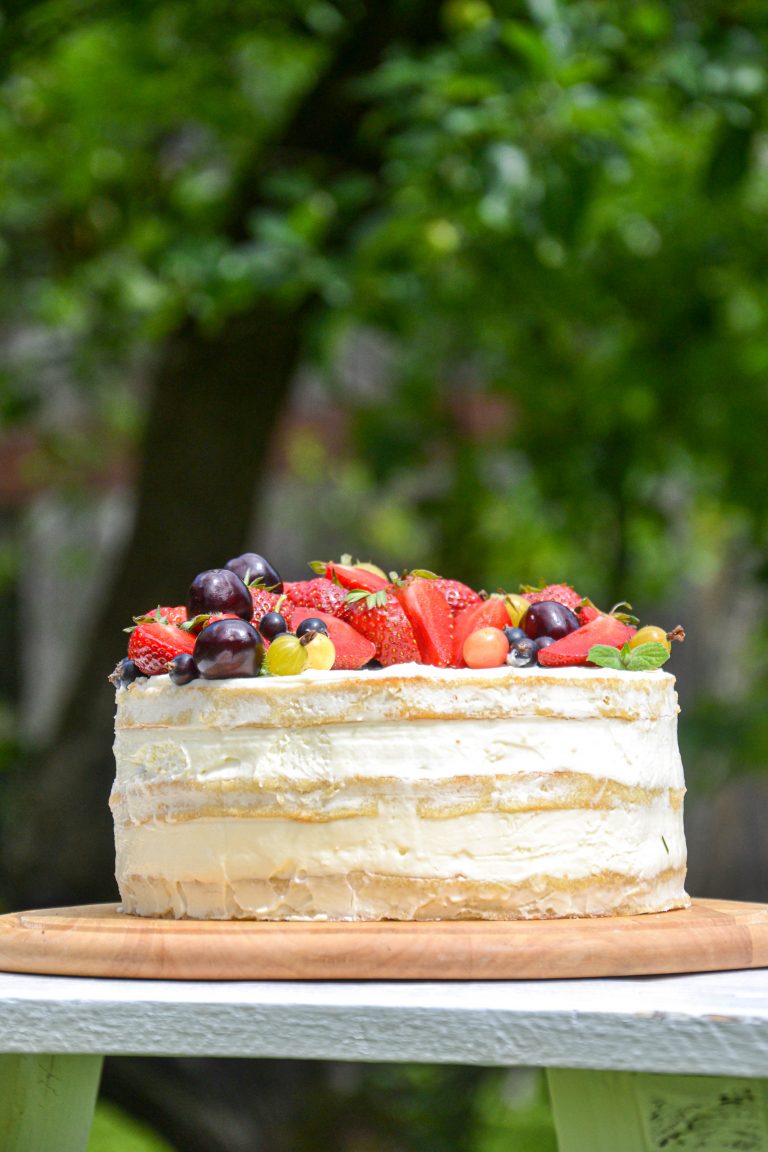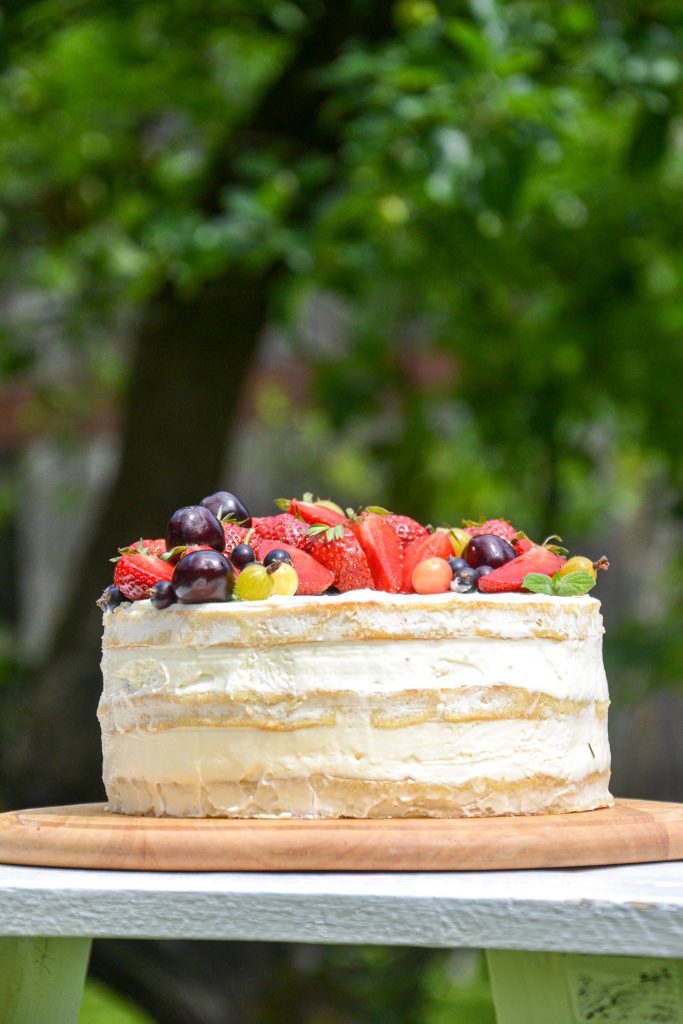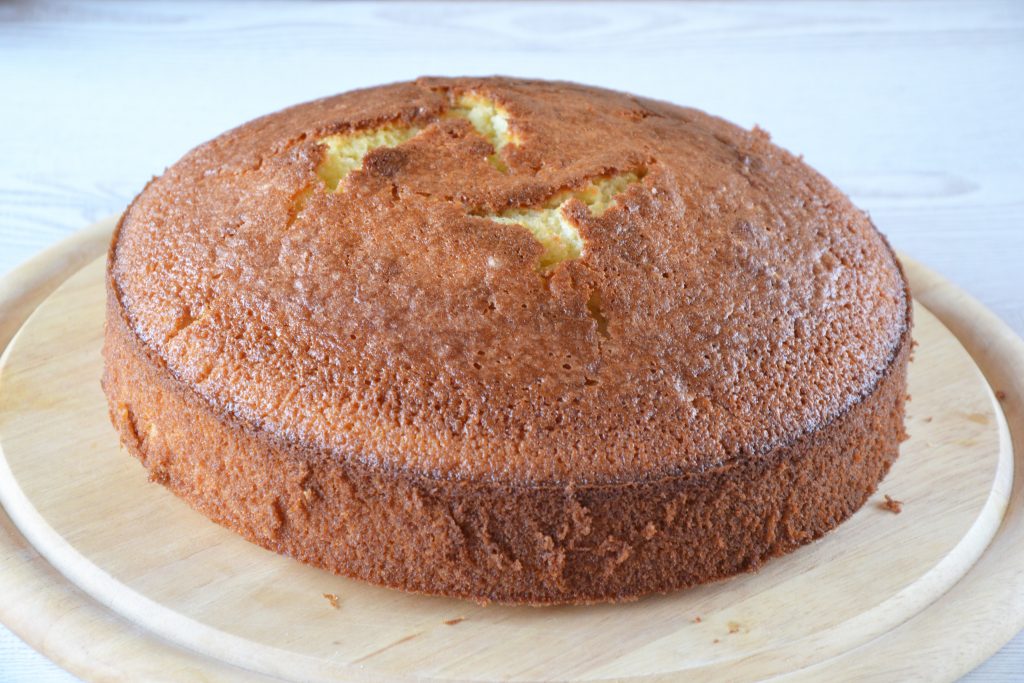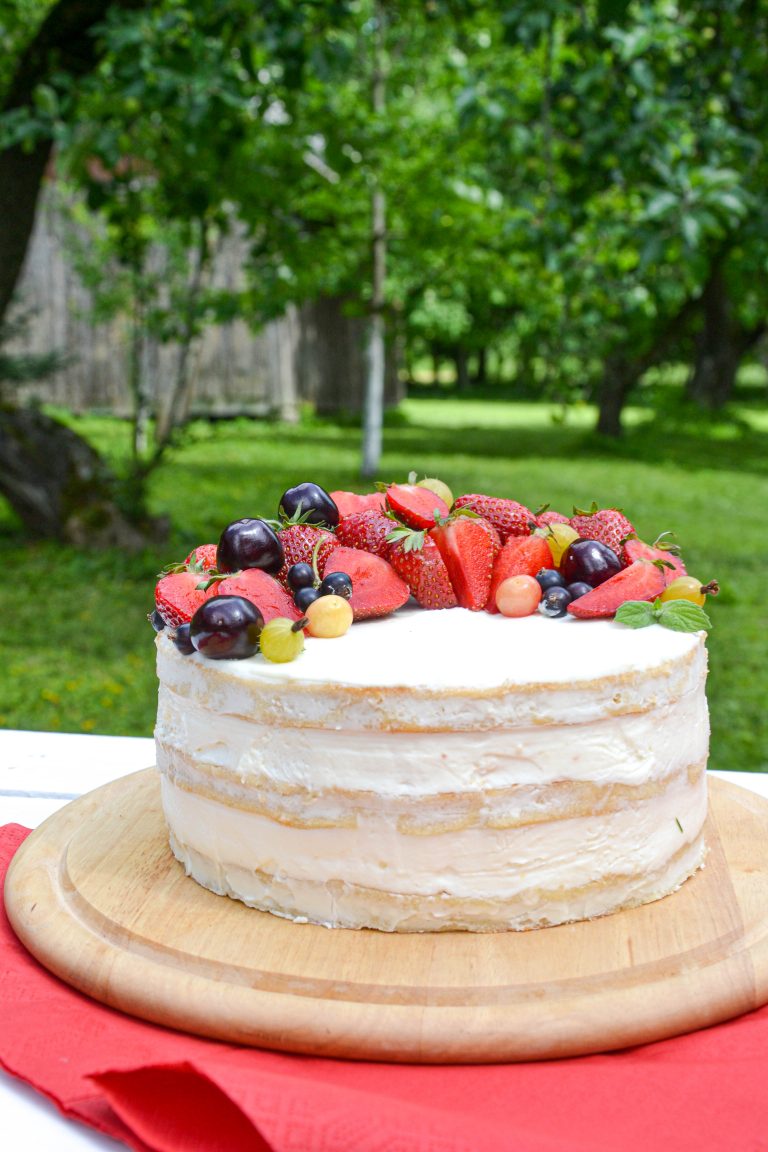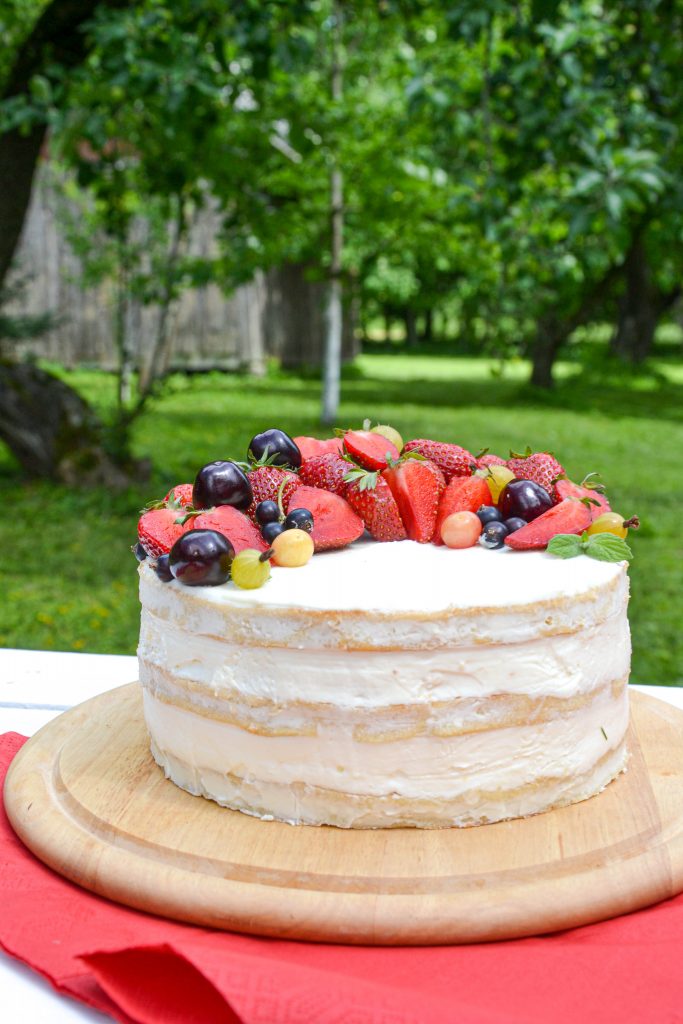 Vanilla Cake with Strawberries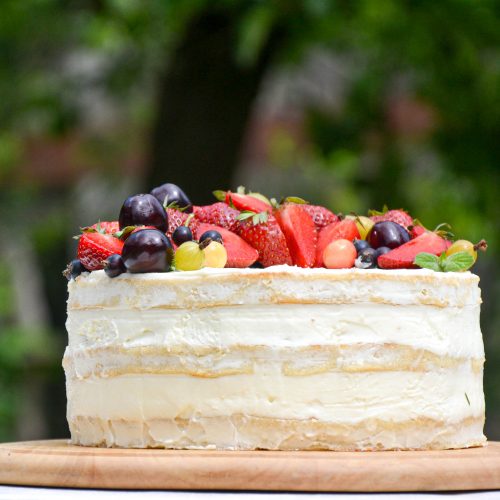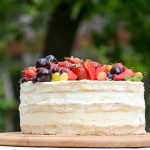 Vanilla Cake with Strawberries
You will need
For vanilla cake
320

g

of flour

a pinch of salt

1

teaspoon

baking powder

300

g

of sugar

1

teaspoon

vanilla sugar

225

g

butter

4

eggs

240

g

of milk
For mascarpone cheese cream and filling
500

g

of mascarpone cheese

100

g

of sugar

2

teaspoons

vanilla sugar

5

tablespoons

lemon juice

150

ml

fatty cream

35%, whipped

200

g

of strawberries
For decoration
strawberries

cherries, gooseberries, black currants, mint leaves
Instructions
Vanilla Cake
Sift the flour through a sieve, mix with baking powder and salt. Put aside.

Whisk the room temperature butter with the sugar, vanilla sugar until fluffy. Add one of the eggs, mix it very well and just then add another one. Mix it until smooth.

Divide flour into four parts and the milk into three parts. Add the first part of the flour, mix it well, then pour the first part of milk, mix well again. Repeat with the rest of the flour and milk (flour, milk, flour, milk, flour, milk, flour). Stir until smooth, but do not overmix.

Line a 20 cm diameter round pan with baking paper (preferably only the bottom, you can grease the sides with butter), pour one-third of the dough, and beat several times on the table to let the air out. Divide the remaining dough into two more pieces and pour it into the other two pans (or wait for the first one to bake, then bake another one).

Bake for about 45 min. in an oven preheated to 175-180 degrees Celsium. Remove the baked vanilla cake from the oven and leave to cool completely (preferably overnight). The cooled cake can be trimmed and spread.
Mascarpone cheese cream filling
Put the mascarpone cheese in a bowl, pour the cream, lemon juice, add sugar and vanilla sugar. Whisk everything well until stiff.

Remove the cooled cakes from the baking paper and trim around a plate or other round shape. Sprinkle each part of vanilla cake with lemon juice. On one of them – the thickest – put a few tablespoons of mascarpone cream cheese and smooth the surface.

Cut the strawberries in half lengthwise and place in a circle on the first biscuit, put a few more tablespoons of cream.

Place a second biscuit (it will be secondary so it may be the most uneven). Also, apply the cream, place the strawberries, and put the cream back on. Cover with the last sheet of biscuit.

Spread the remaining cream on the cake and garnish with strawberries, cherries, gooseberries, black currants, and mint leaves. Cool the prepared cream, the most delicious it will be the next day. Enjoy!
Vanilinis tortas su braškėmis
Atnaujinta