Choux pastry biscuits
I cannot pass quietly through these soft, mouth-melting, delicate biscuits. Their taste and rich texture makes them one of my favourite. The truth is, it is very difficult to call them as biscuits – the lightness of the steamed dough makes them like taste like mousse and the crispy fringes make them so similar to Belgian waffles.
You can dislike these cookies for just one thing – you can't stop eating them!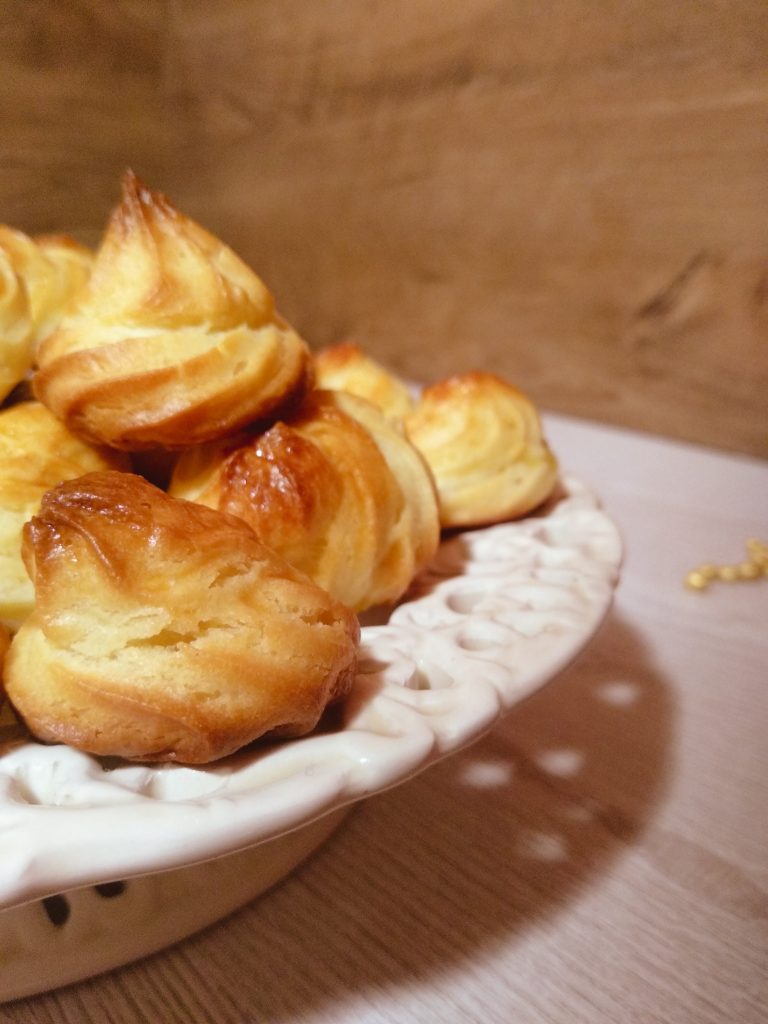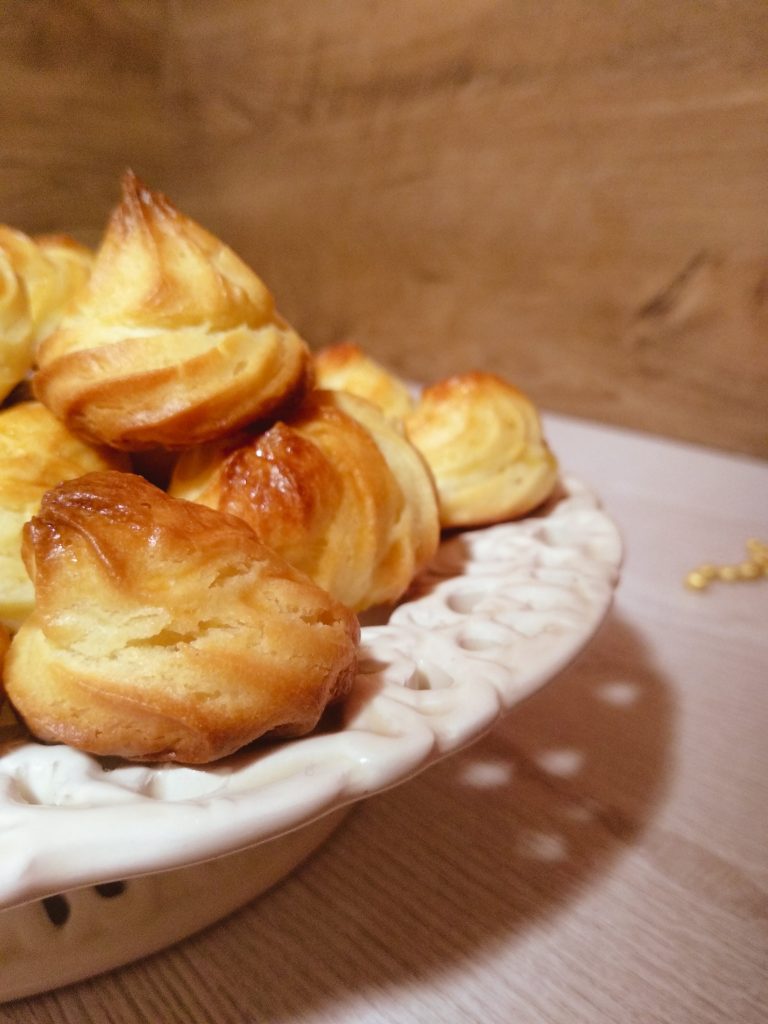 I've tried baking cookies myself several times. However, I can admit – my relationship with steamed dough is quite complicated.
The stage when I need to, as the recipes write, stir flour into warm milk and butter tirelessly or uninterruptedly frightens me, to say the least. For me, dough jumps into balls instantly.
This time it didn't happen. It is true that when you try biscuit tasting, the former flour pellets feel a bit, but after all, no one was born thought how to bake. It took a lot of work to inject the cookies into the tin (I used a plastic pastry bag and a slightly trimmed tip). One bag even broke up!
The inconvenience of placing the dough in a second, third pastry bag, and a feeling of slight pain in my hand has been redeemed by their delightful bloating and slightly yellowish color.
In contrast to the biscuits bought in supermarkets or cozy bakeries, the biscuits were quite crispy on the surface. Just as I like it: tender and soft on the inside, crunchy, slightly sugared on the outside.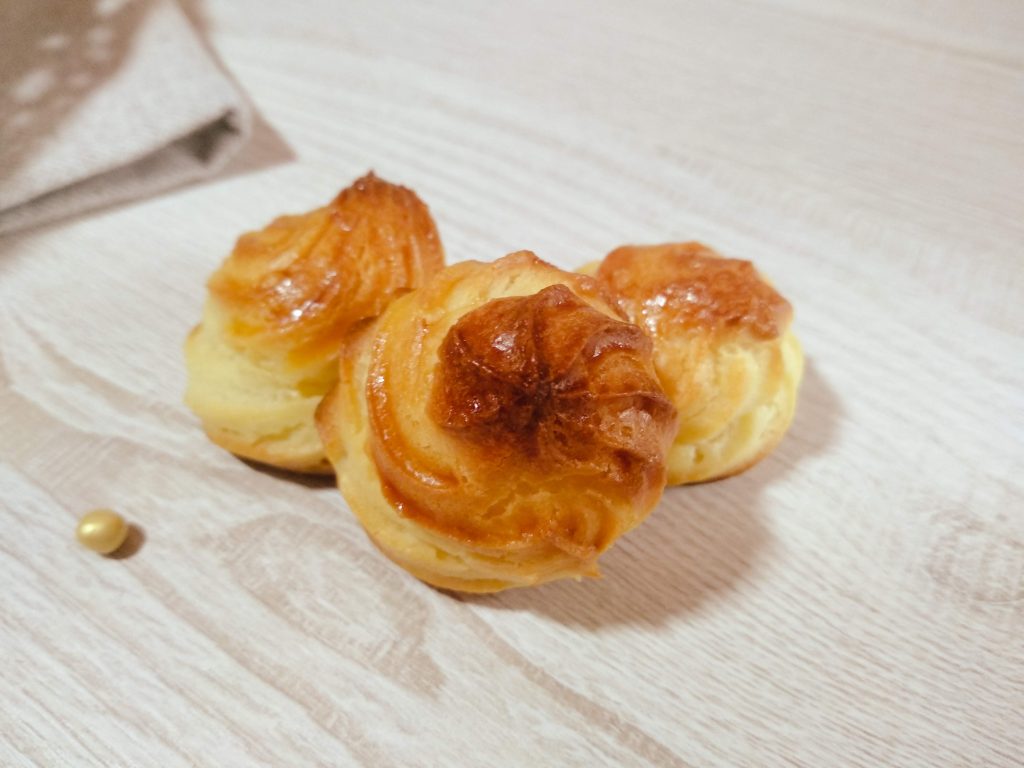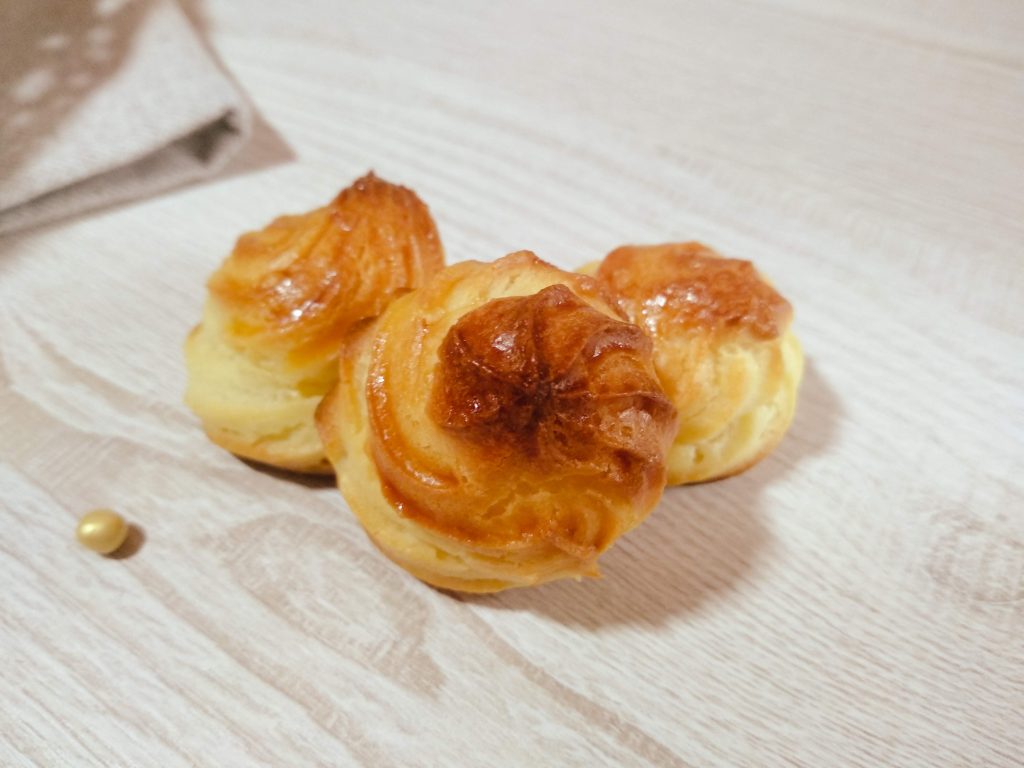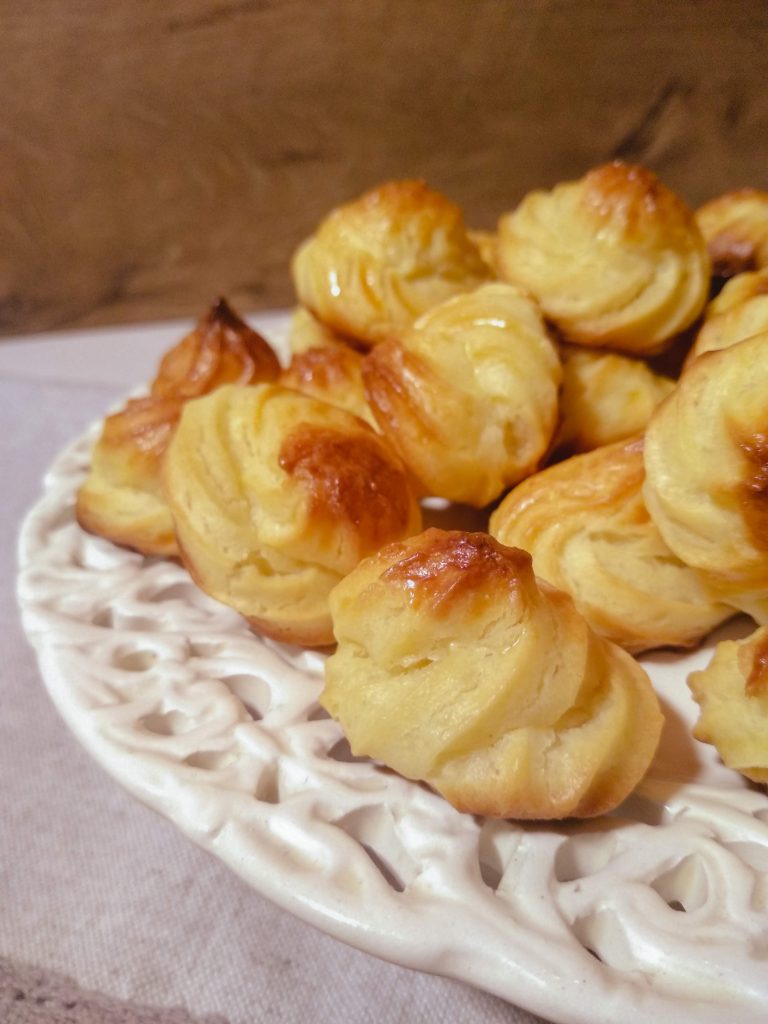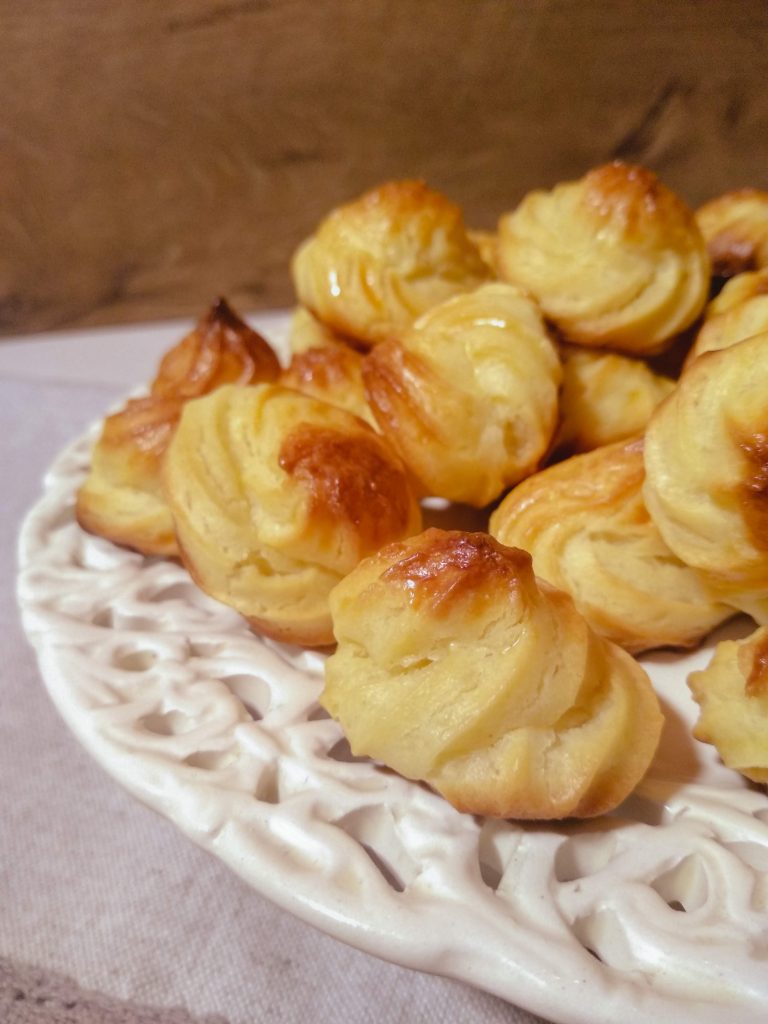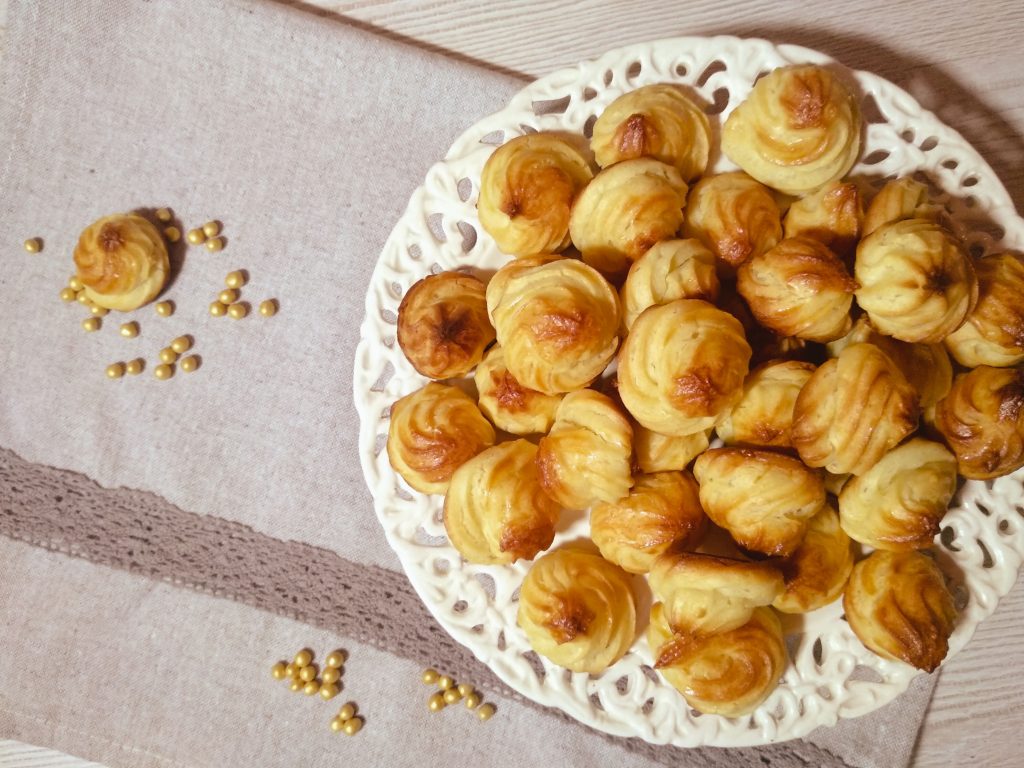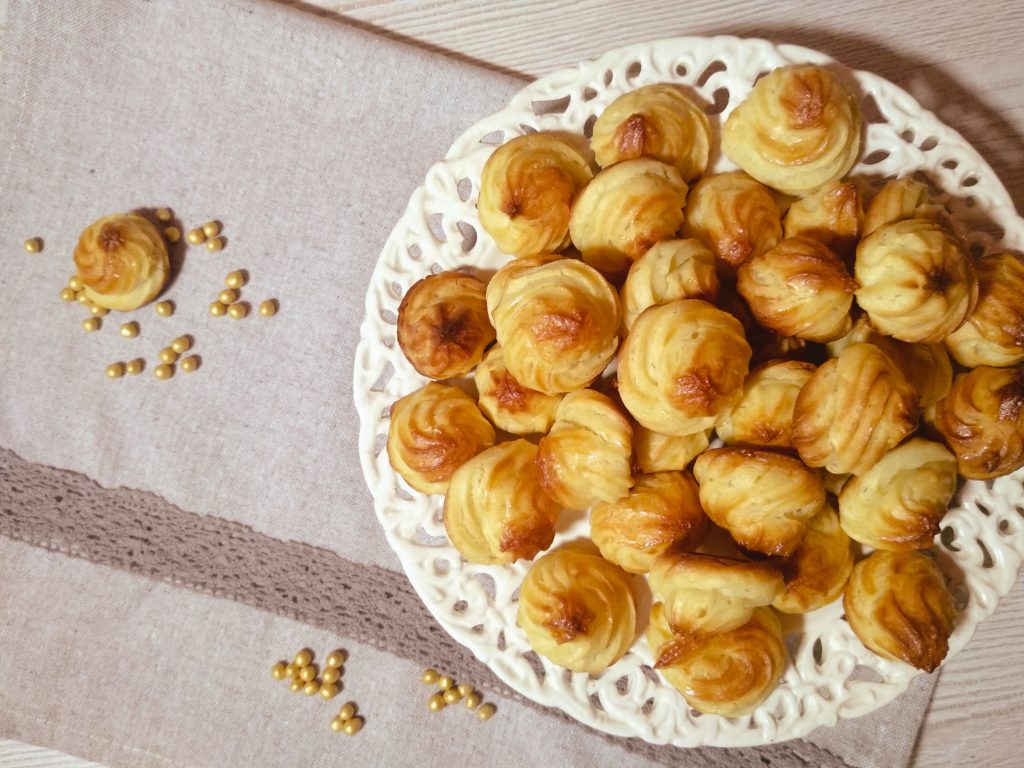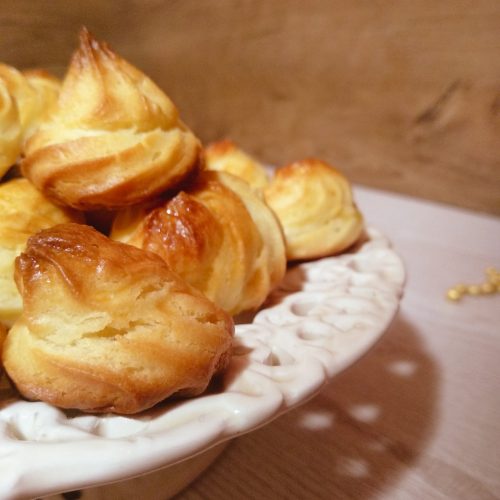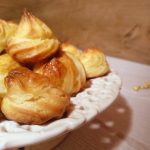 Choux pastry biscuits
Total Time
1
hour
15
minutes
You will need
360

ml

milk

130

g

flour

70

g

butter

60

g

granulated sugar

1

tbsp

vanilla sugar

3

eggs
Instructions
In a bowl add milk, sugar, vanilla sugar and room temperature butter cut into pieces.

Heat the milk and sugar mass in a saucepan. Once the butter has melted, allow the milk to boil and simmer for a few minutes.

Sift the flour. Remove the milk mass from the heat. Scatter the flour in several portions and mix the mass vigorously to prevent the flour from popping into tubers. Mix until the dough is smooth, thick and shiny.

Let the dough cool. Continue to cook the cookie dough just to keep it warm.

Beat the eggs individually and pour them into the dough gradually, whipping it with a whisk. It is important to make sure that the dough does not become too liquid (it is possible that the egg whip may remain).

Place the dough in a pastry bag with a slightly trimmed tip. Cover the baking sheet with baking paper. Make dough cookies of the size wanted. Anoint them with egg whip.

Bake the biscuits in a 180 degree oven for about 45 minutes (on the average oven shelf or just below).
Atnaujinta