Puff pastries filled with curd and strawberry jam
I don't even try to make layered pastry myself. Why? Because that one time I tried to, took a lot of strength and time, but the results were very disappointing. True, the recipe I tried at that time maybe wasn't perfect, but I said very clearly to myself, "thank you, that's enough." Nonetheless, pastried made of layered dough are some of the most delicious to me.
So, I never miss the occasion to easily make some delicious sweet puff pastries filled with jam, curd or chocolate, or some tarts with meat or cheese. Even if the dish gets quite greasy.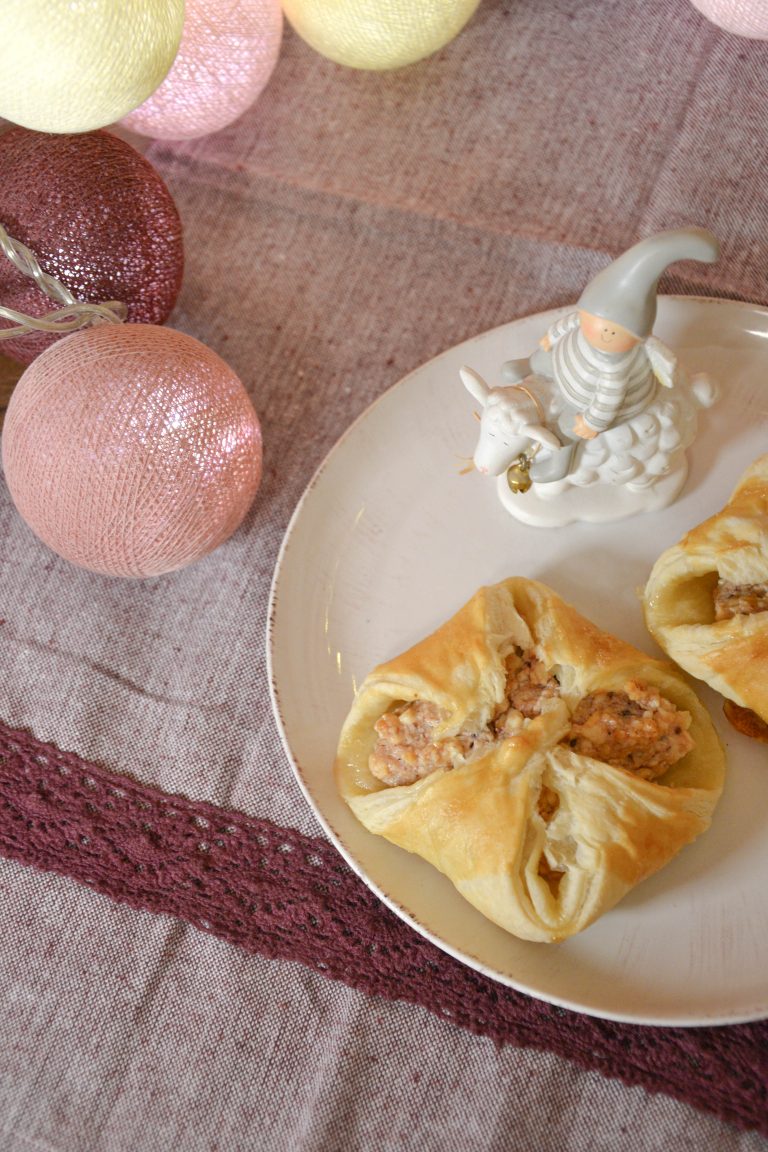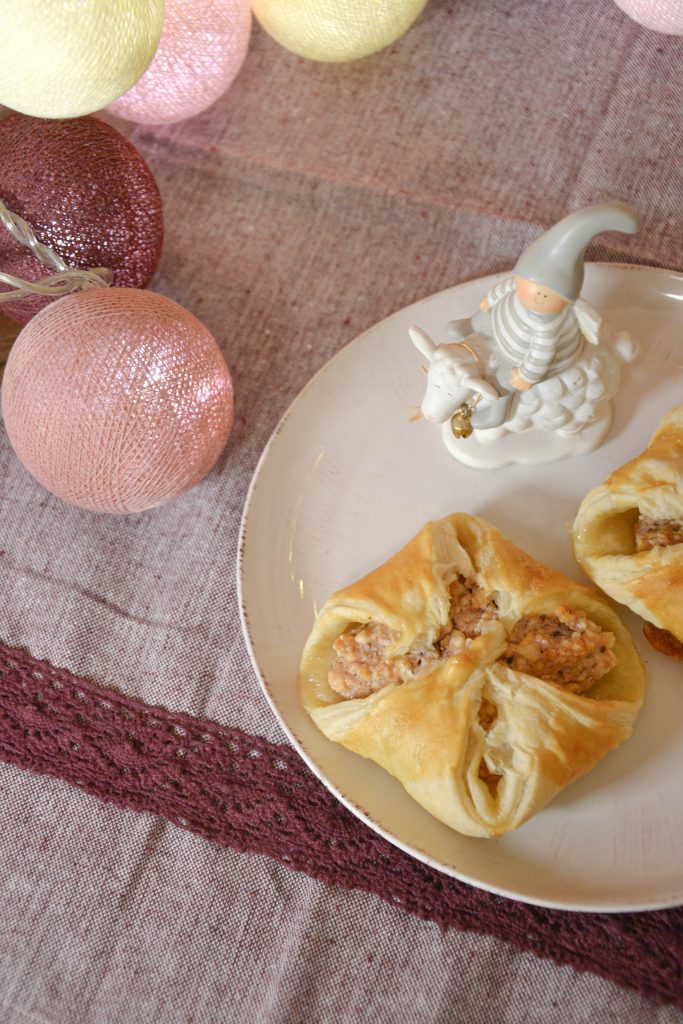 Layered puff pastry was first used by mom. Back in those days when there were not many home bakeries to have one or two delicious cakes. Mostly she used to make some puff pastry rolls with sausage.
For us, then young children was a huge pleasure. She used to bake them both for our weekend trips and birthday parties.
My grandmother started baking puff pastry with curd and jam. As far as I can remember, sweet pastries are quite a rare guest in her kitchen. But she made these buns perfectly. Like sausage rolls, these were great for hungry grandchildren.
For me now these pastries are a great way to start weekend breakfast or finish a cold evening. They make a perfect duet with coffee, tea, milk or … cocoa!
The dusky sky outside the window not only announces the coming winter, but also whispers: there will be more evenings that can be sweetened with puff pastries filled with curd and strawberry jam.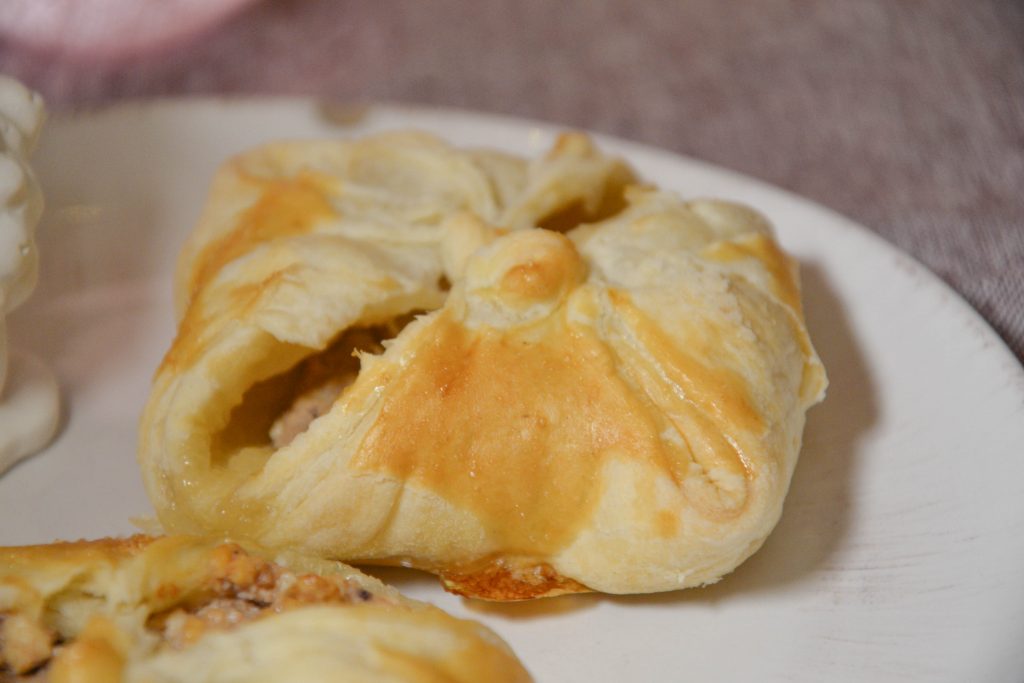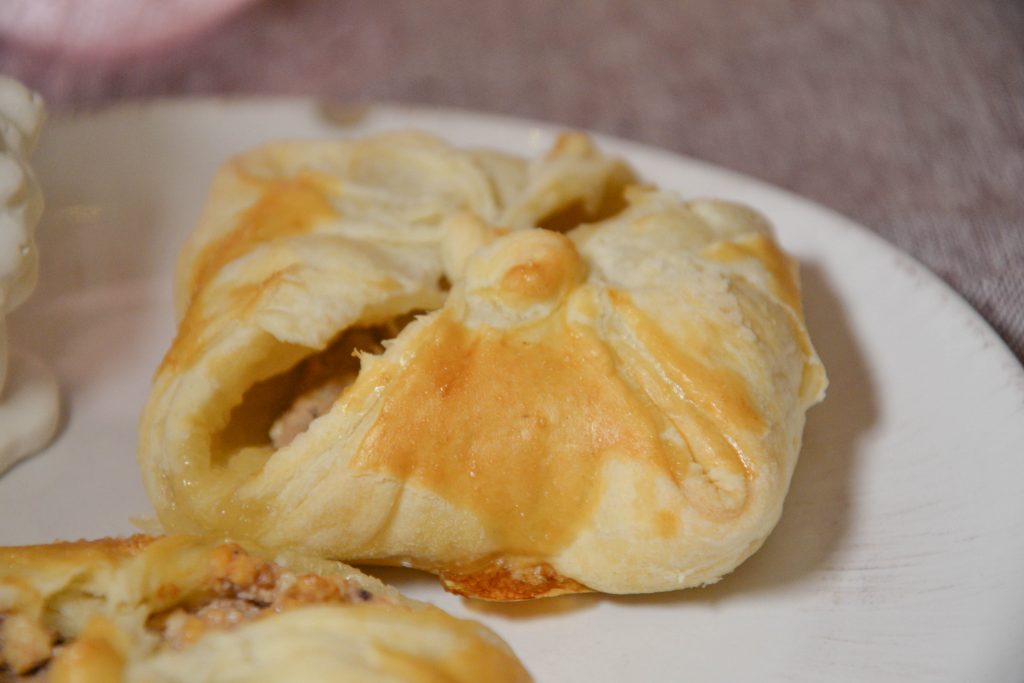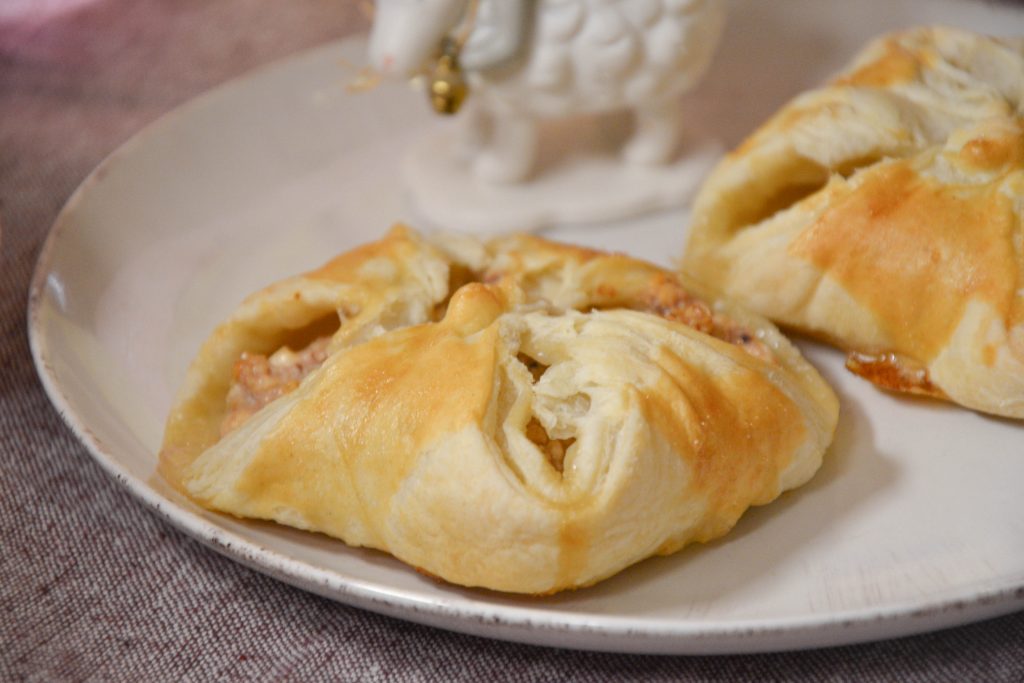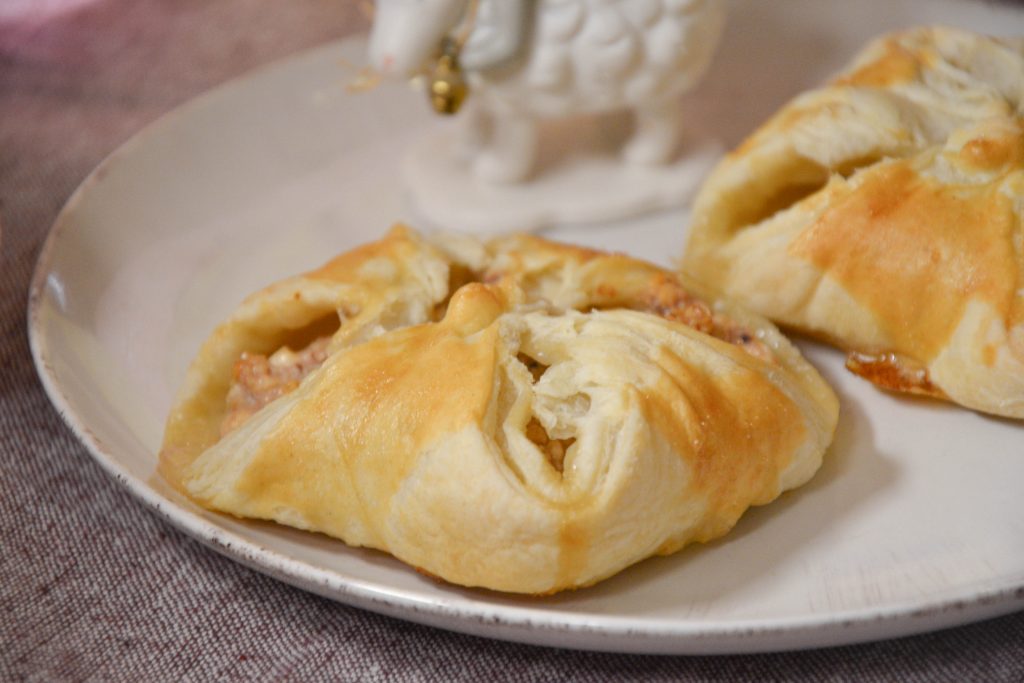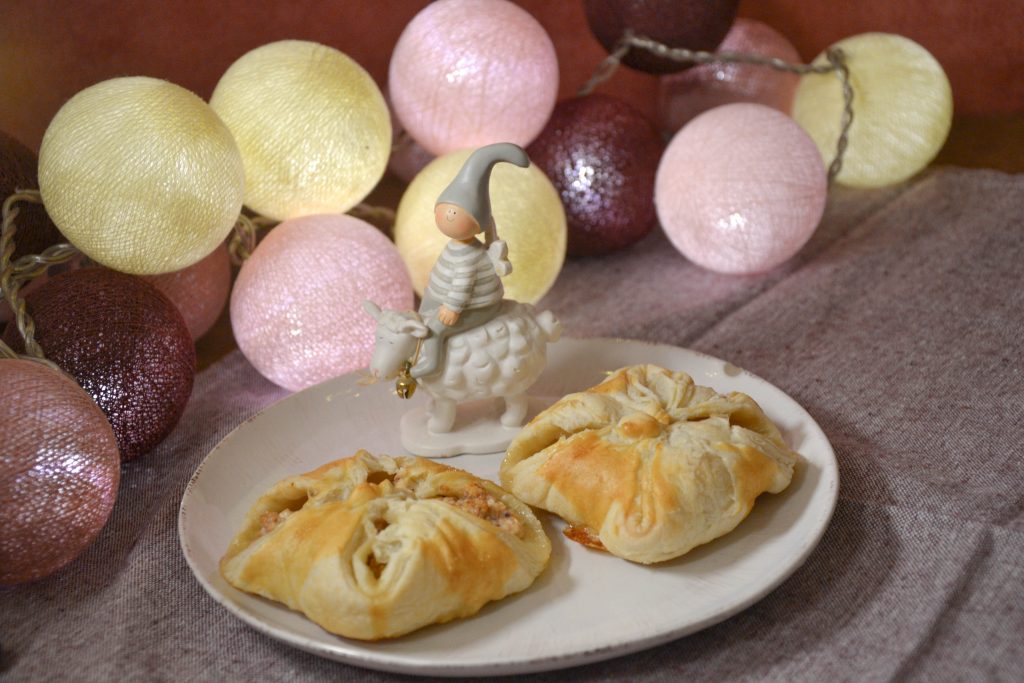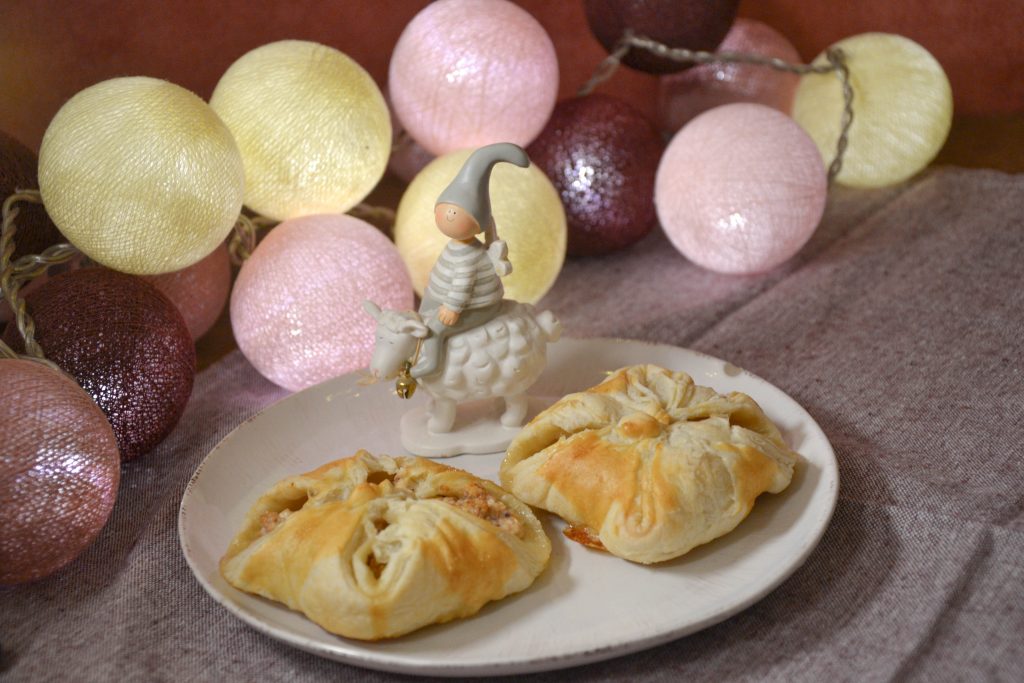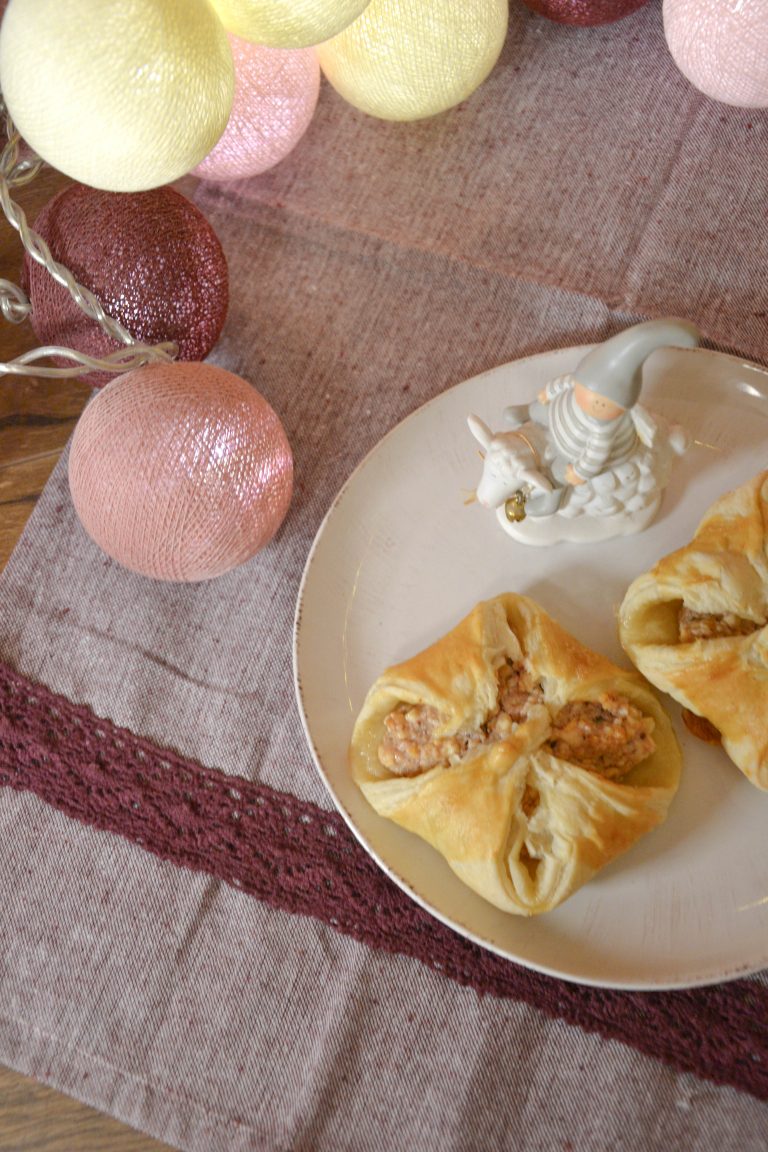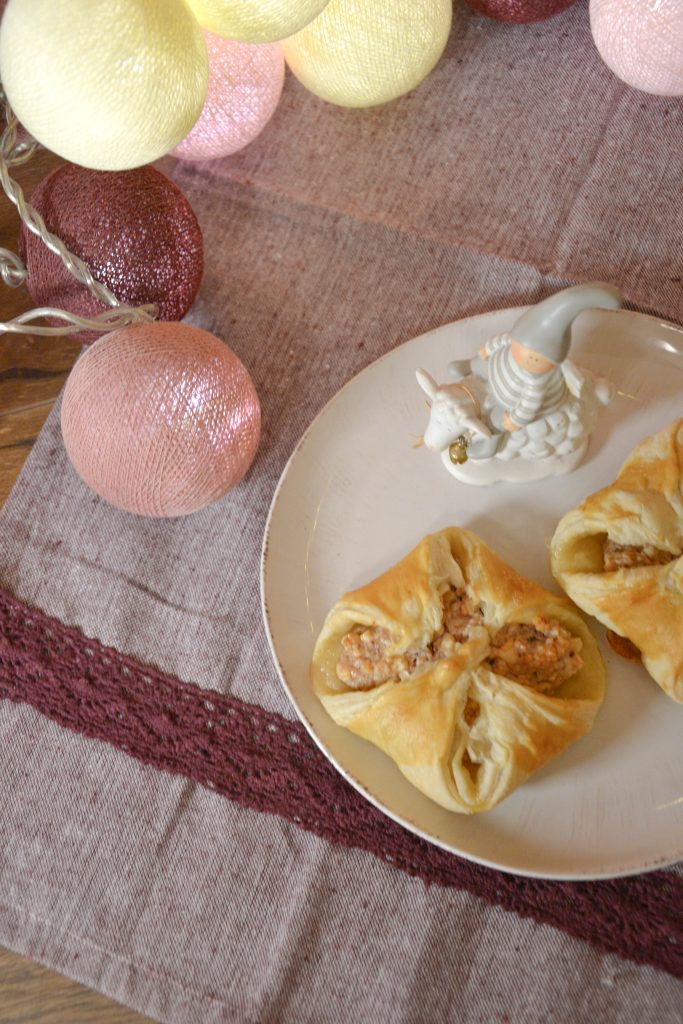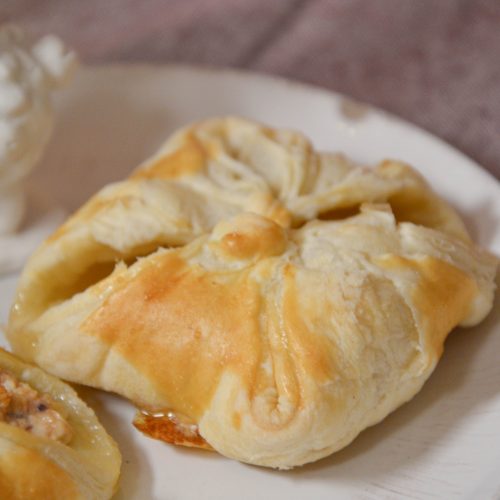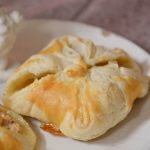 Puff pastries filled with curd and strawberry jam
Total Time
1
hour
5
minutes
You will need
500

g

layered pastry

400

g

curd or white cheese

3

tbsp

strawberry jam

1

egg
Instructions
Remove the puff pastry from its wrapping and place it in separate sheets on a floured table. Allow to warm up a bit.

Mash the curd with a spoon and mix with the strawberry jam. Another sweet jam can be used.

Divide the dough into squares (about 10 cm each) and place a tablespoon of the curd an strawberry mix on each. After grasping all four corners of the pastry, make pastry-baskets.

Cover the pan with baking paper and place pastries on it. Leave larger spaces as the dough expands when baking. Grease the muffins with the egg whip to make a nice roast.

Bake for about 45 minutes in a preheated oven up to 200 degrees.
Atnaujinta