Shortbread Cookies with Sugar Icing
Shortbread cookies decorated with sugar icing and little, pink roses – a perfect gift for those we love.
Hearts, roses and bunnies are one of my biggest weaknesses when it comes to choosing the best figure for shortbread cookies. It has nothing with the taste – light crispness touches your tongue in all of different colours. Basically, I am impressed by two things: efforts that it are crucial to decorate each cookie and the expression I see in the eyes of a person receiving some decorated cookies.
I have to admit: before starting to bake cookies I always realize how much time and efforts it will take, but I would never listen. Despite that, … after couple of hours in the kitchen (honestly, it makes me feel so tired as I was spending time in the gym), I have a lot of fun.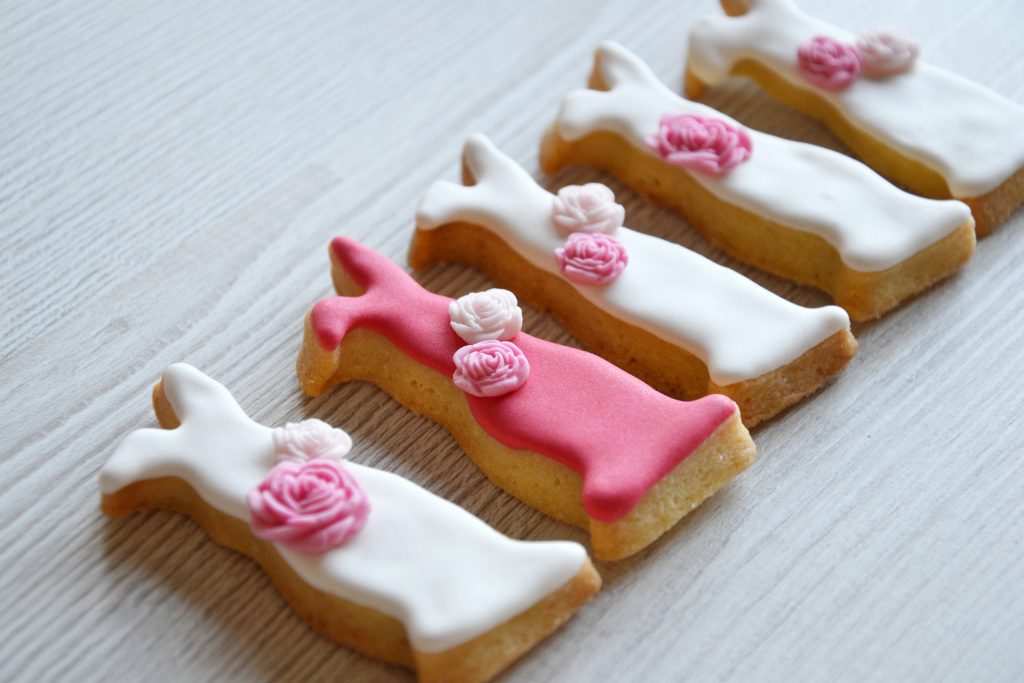 This time I decided to make some cookies for St. Valentine's Day. Not because I like this day as it's supposed to be some kind of celebration of love. February 14th is a name day of my grandmother and we used to celebrate it since I was very little.
What is shortbread dough and what is it made of?
Shortbread dough is often used to make a variety of biscuits, cakes and pies, as well as crunchy baskets with jam or cream, tarts and various other deserts. These desserts are usually very high in calories and fat. Baked shortbread dough consists of small sand.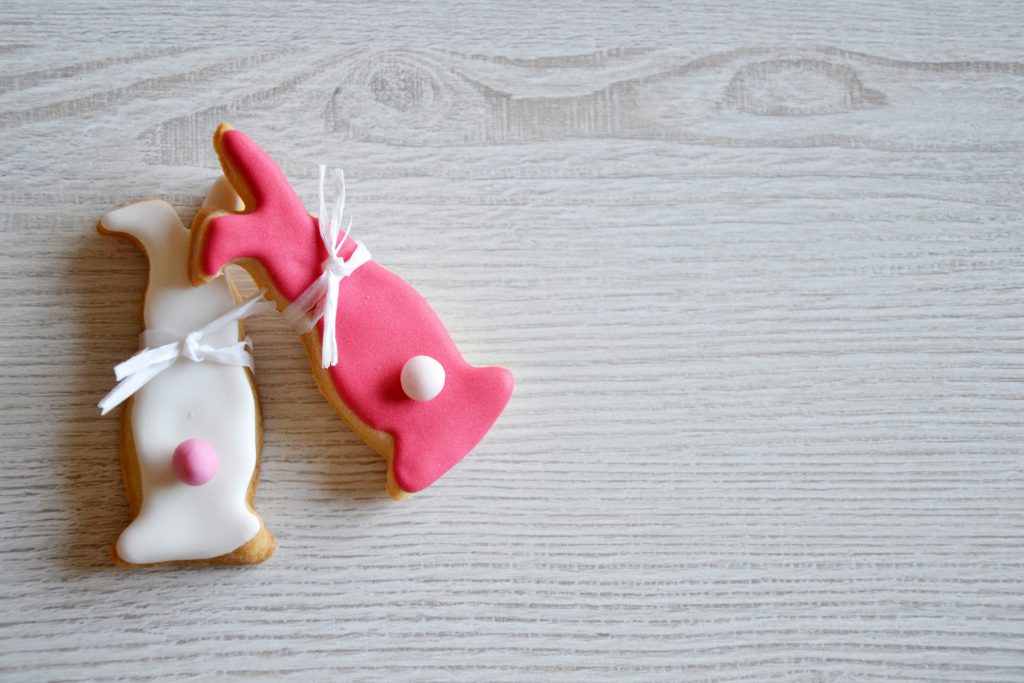 To make shortbread dough you need five basic ingredients: flour, fat, sugar, egg and ingredients that leavens dough (for example, baking powder). A variety of spices can be used to give cookies some pleasant aroma – grated orange or lemon peel, vanilla, scent essences, rum or brandy.
Shortbread cookies can be flavoured with jam, fresh berries, chocolate, nuts, dried fruit, jam, cocoa and other ingredients that will please your tongue.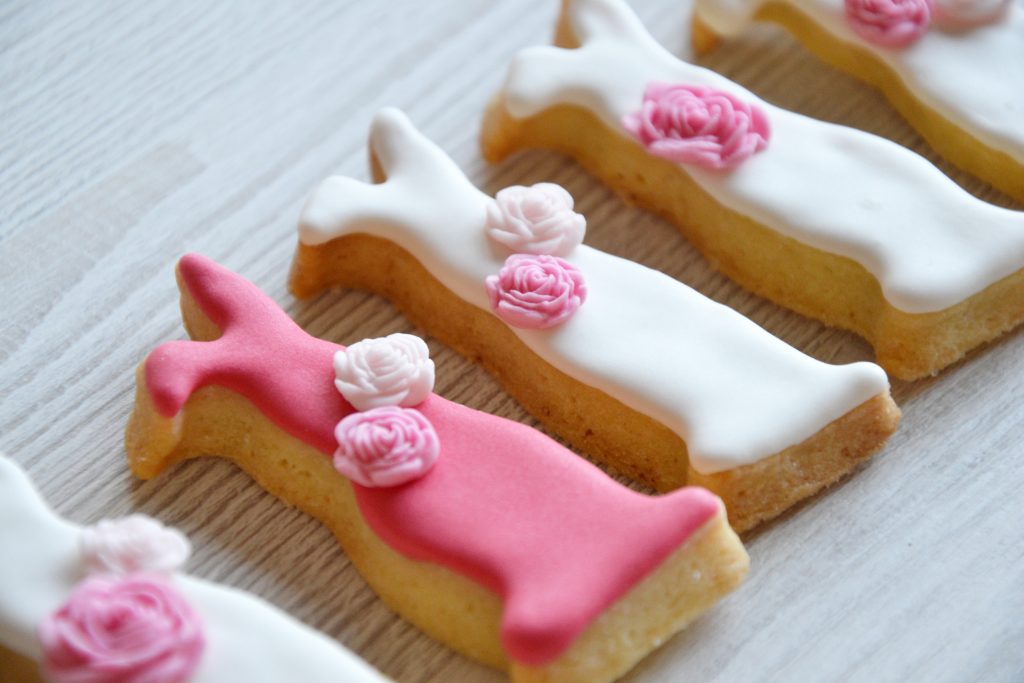 What are the main products for shortbread cookies and how to choose them?
Flour. When making shortbread, choose only high-quality gluten-free flour (I would choose 550D). Before use, it is important to sift them so that they are saturated with oxygen. That would make dough a bit fluffier and lighter.
Fat. Shortbread is usually made of butter or margarine. Whichever product you choose, look only for the best quality and for at least 82 percent fat. The shortbread cookies with margarine are slightly less greasy than those made with butter. But butter-based cookies would be softer and have more flavour, the dough would be softer.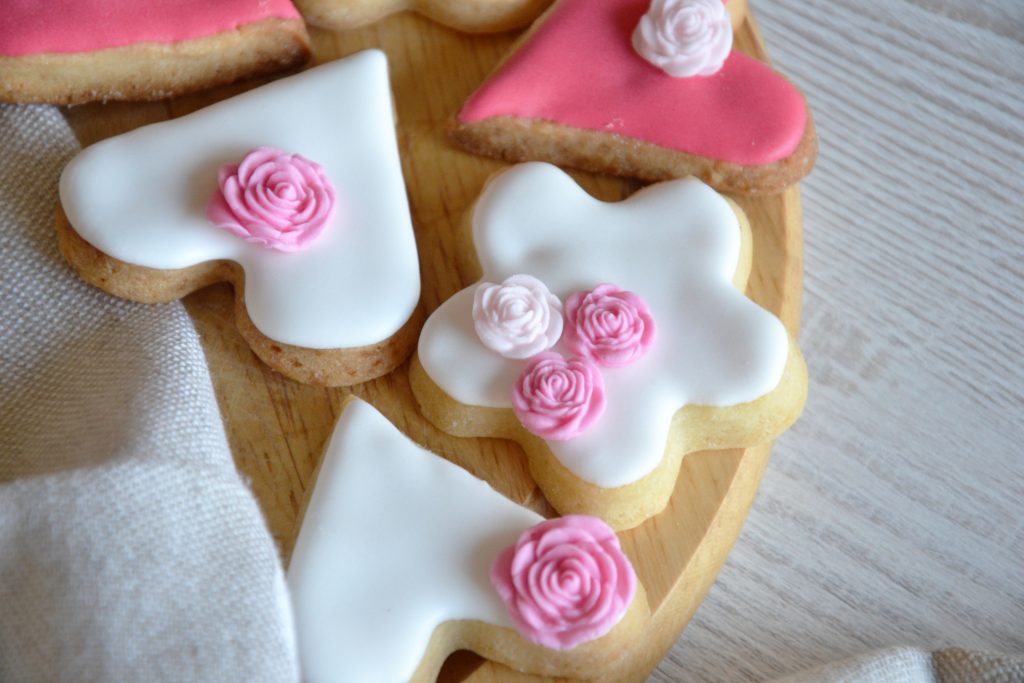 Sugar. Sugar should be fine, you can also use powdered sugar (sift before adding to the dough). Both sugar and powdered sugar are perfect for decorating products.
Eggs. You can use eggs from all hens. Just make sure to rinse them well with warm water before use. Beat the dish one at a time and check them if they are still good to use. If you beat one already spoiled (this is usually clear from the nasal smell).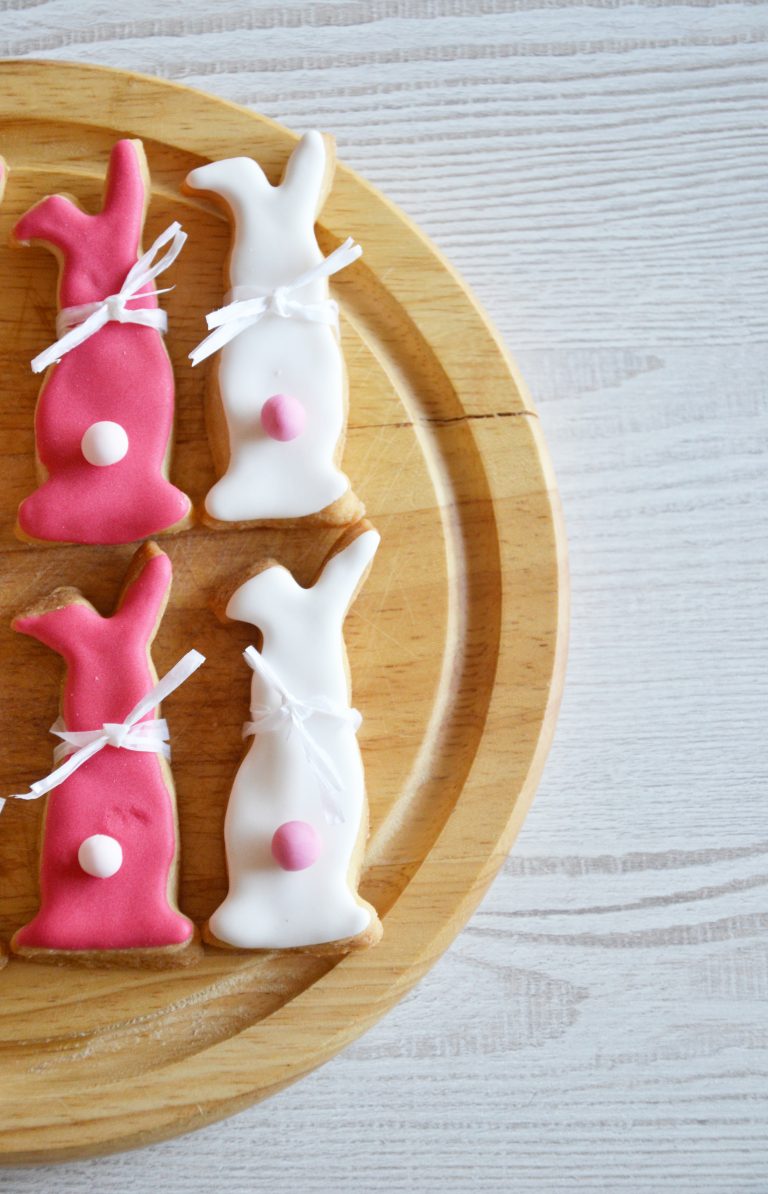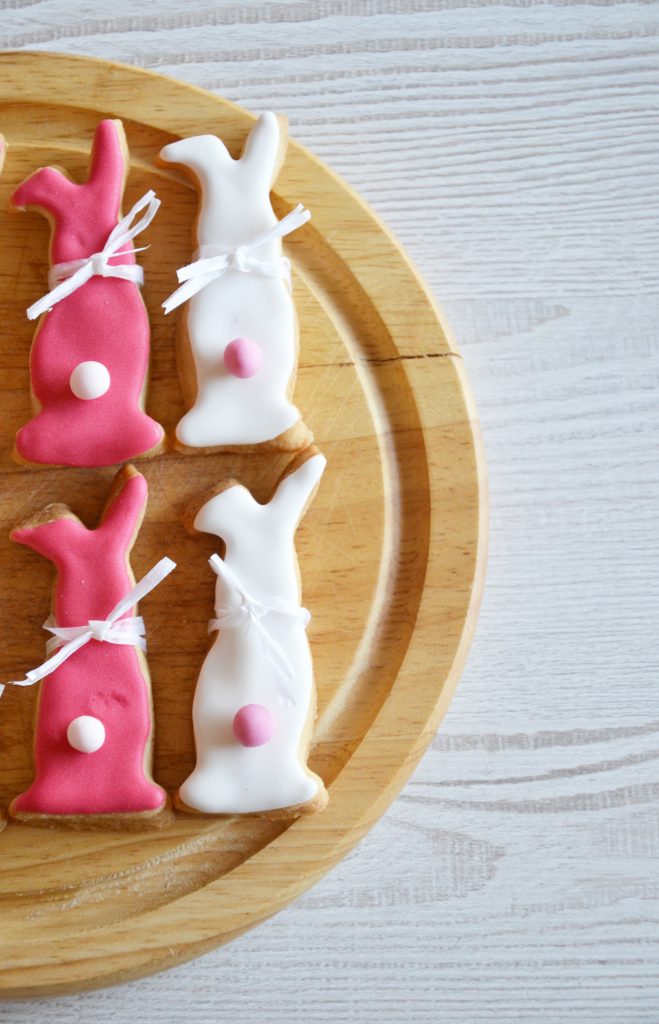 Dough purifiers. Usually baking powder or baking soda is used to make dough purer. Sift some baking powder with the flour, it is important not to separate it from the flour and do not add too much of it (higher amount of baking powder will not make the dough purer, it will not rise more either). Too much of baking powder would add some bad taste as well. Baking soda should be extinguished with sour cream or lemon juice.
Fragrances. I usually use grated orange or lemon peel, vanilla, scent essences, rum or brandy slice. They should be added to the dough before flour.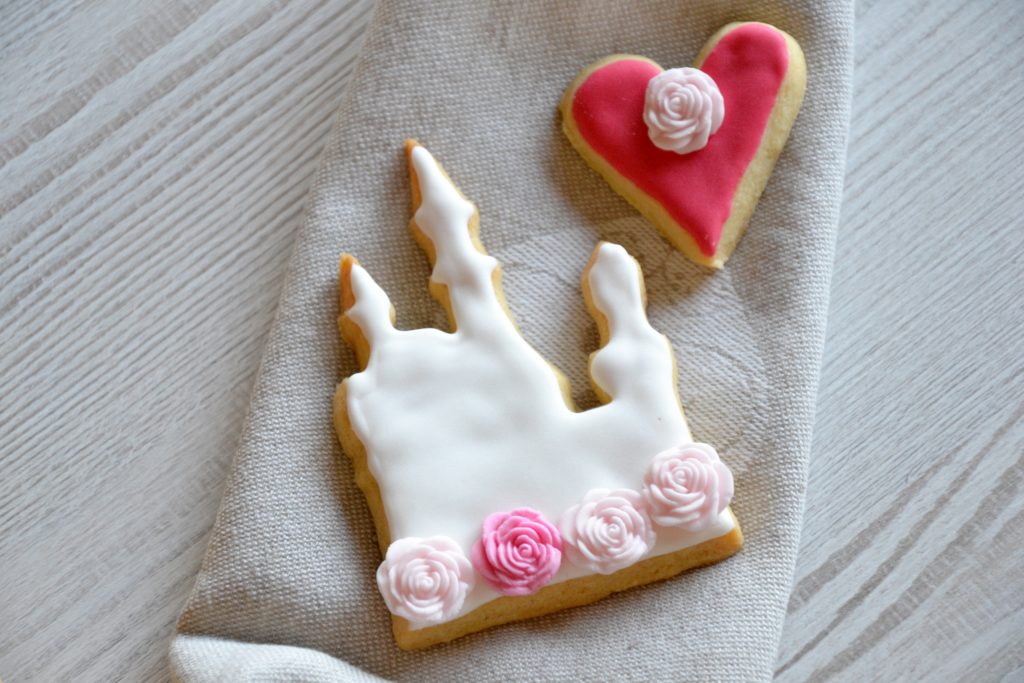 How to decorate shortbread cookies?
Decorated cookies will not only attract the eye, but can also be a great alternative to various table decorations during your celebration. Cookies can be decorated with chocolate, cocoa, jams or jam, as well as various sprinkles.
These shortbread cookies Valentine's Day is decorated with sugar icing and fondant icing. The first one can be made and, although there are various recipes, the second one better be bought.
You will find the recipe for sugar icing in this link. I used it to make my Decorated Christmas cookies.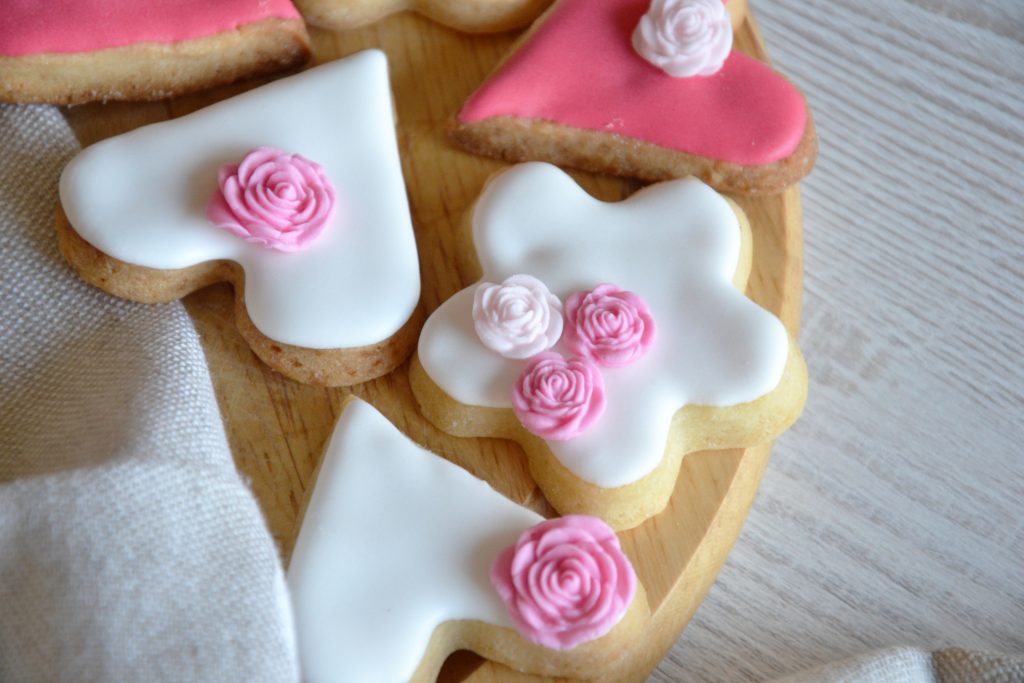 Make sure to tag me @tastedstories on Instagram and comment below if you make these Valentine Shortbread Cookies with Sugar Icing. Save this recipe for later and let me know how was it. Happy baking!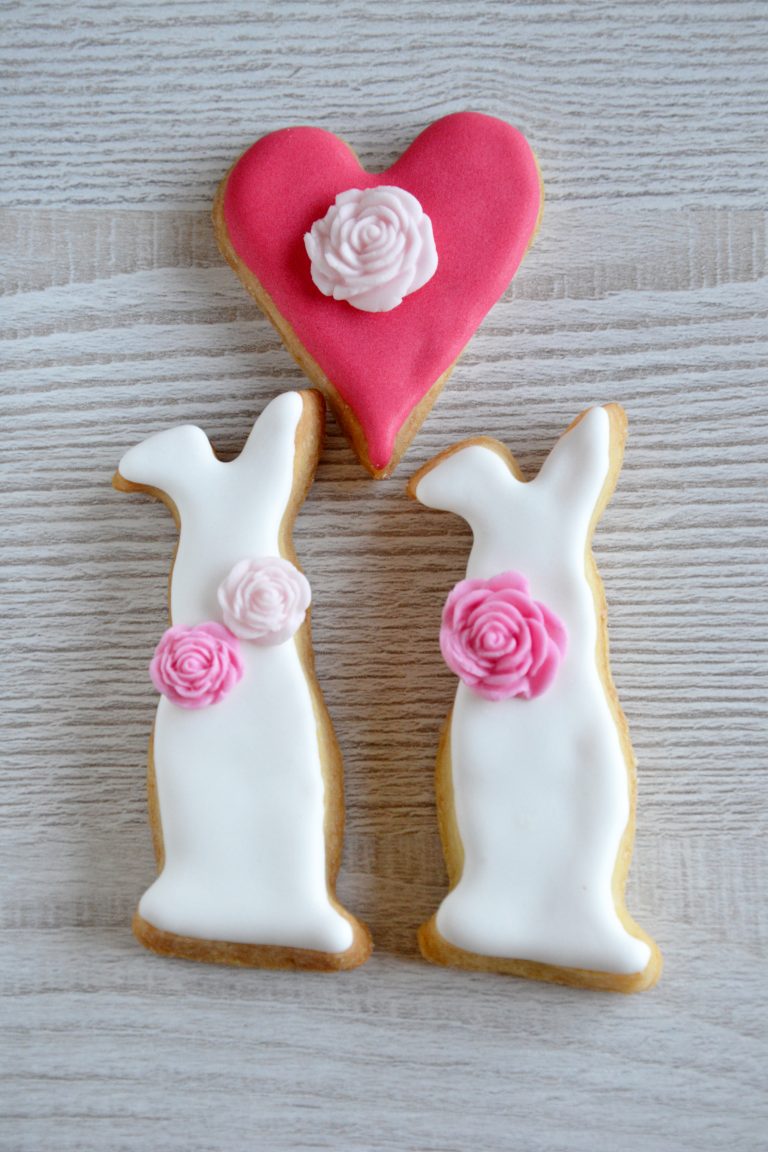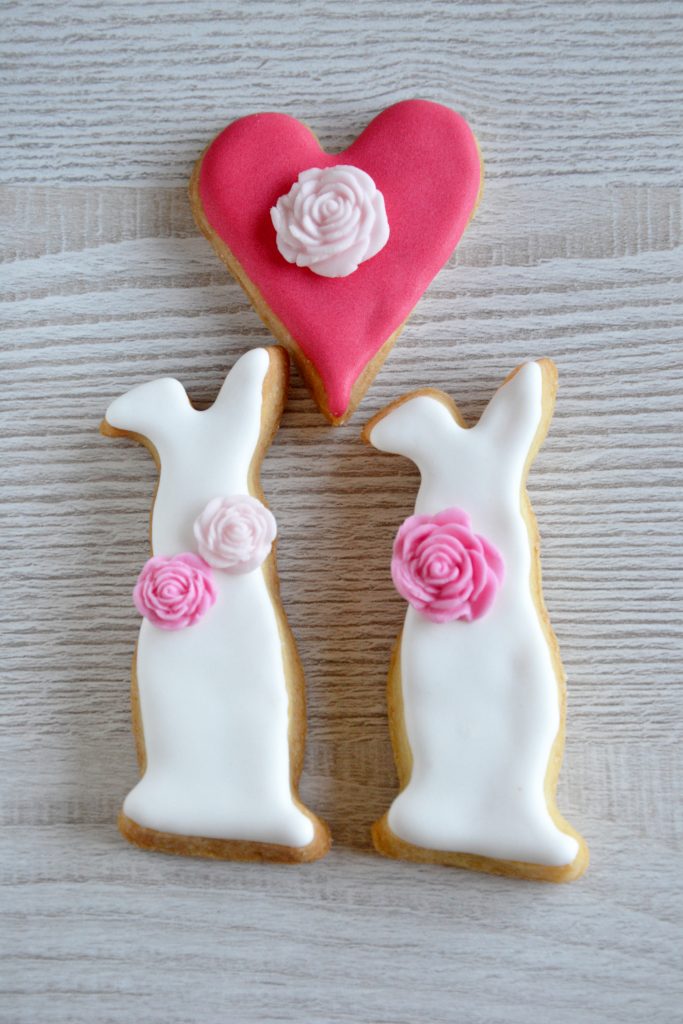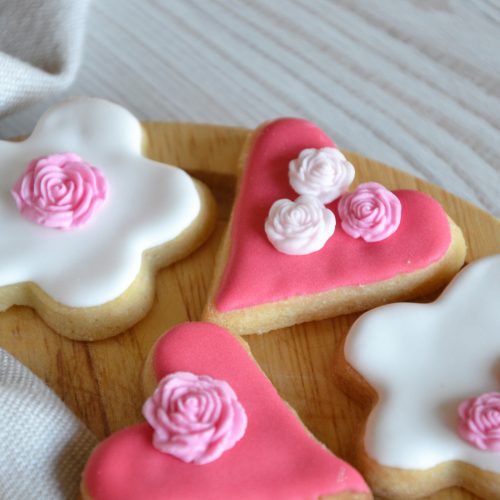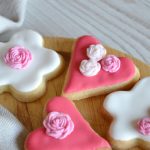 Valentine Shortbread Cookies
Shortbread cookies decorated with sugar icing and little, pink roses – a perfect gift for those we love. Not only during the St. Valentine's Day.
Total Time
1
hour
45
minutes
You will need
250

g

margarine

100

g

granulated sugar

1

egg

1

teaspoon

vanilla sugar

1

teaspoon

baking powder

lemon essence

400

g

flour

0,5

teaspoon

salt
Instructions
Mix room temperature margarine with sugar, vanilla sugar and salt.

Add the egg to the dough and mix it well.

Slightly add the sifted flour. When the dough becomes hard enough to spin, roll it over the table and knead by hand.

Place the kneaded dough in the cold for 30 minutes. Once cooled, it will become more cohesive and easier to wotk with.

Roll out a sheet of dough about 0.5 cm thick and squeeze the desired figurines (press the figurine before pressing, then it will not stick to the dough).

Place cookies on a baking sheet lined with baking paper and bake for about 10-15 minutes in the oven preheated to 175 degrees.

Cooled cookies can be decorated with sugar icing or sugar fondant
Atnaujinta