Homemade Bounty Bars or Chocolates with Coconut
You can make your favourite chocolate bars in your kitchen! Try this amazingly easy recipe of Homemade Bounty Bars and never run out of this sweet coconut treat. Happy making!
Jump to Recipe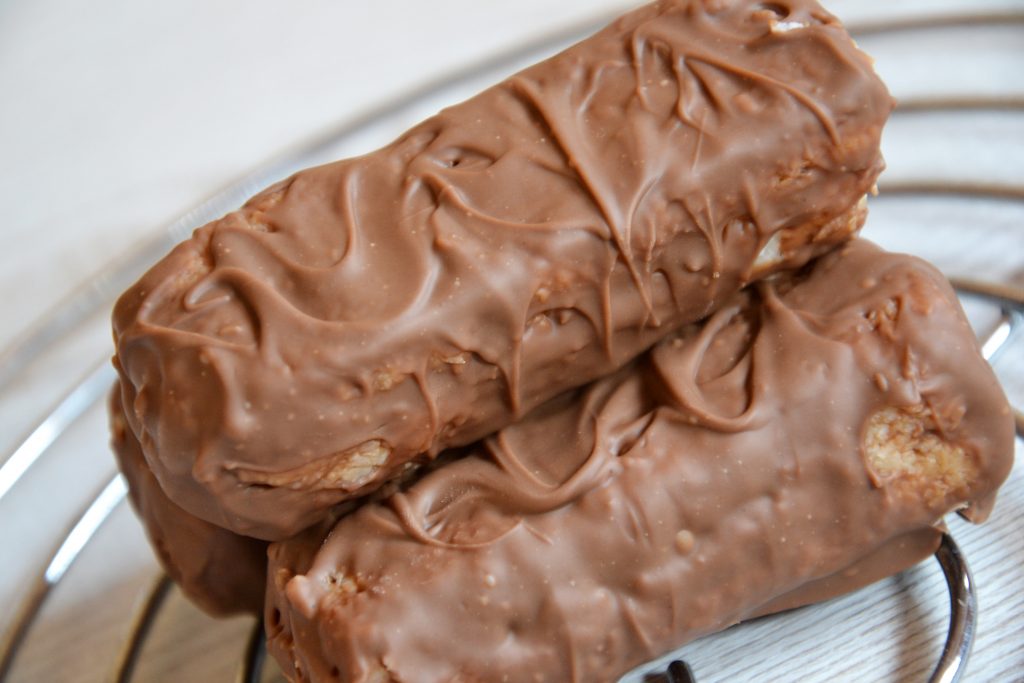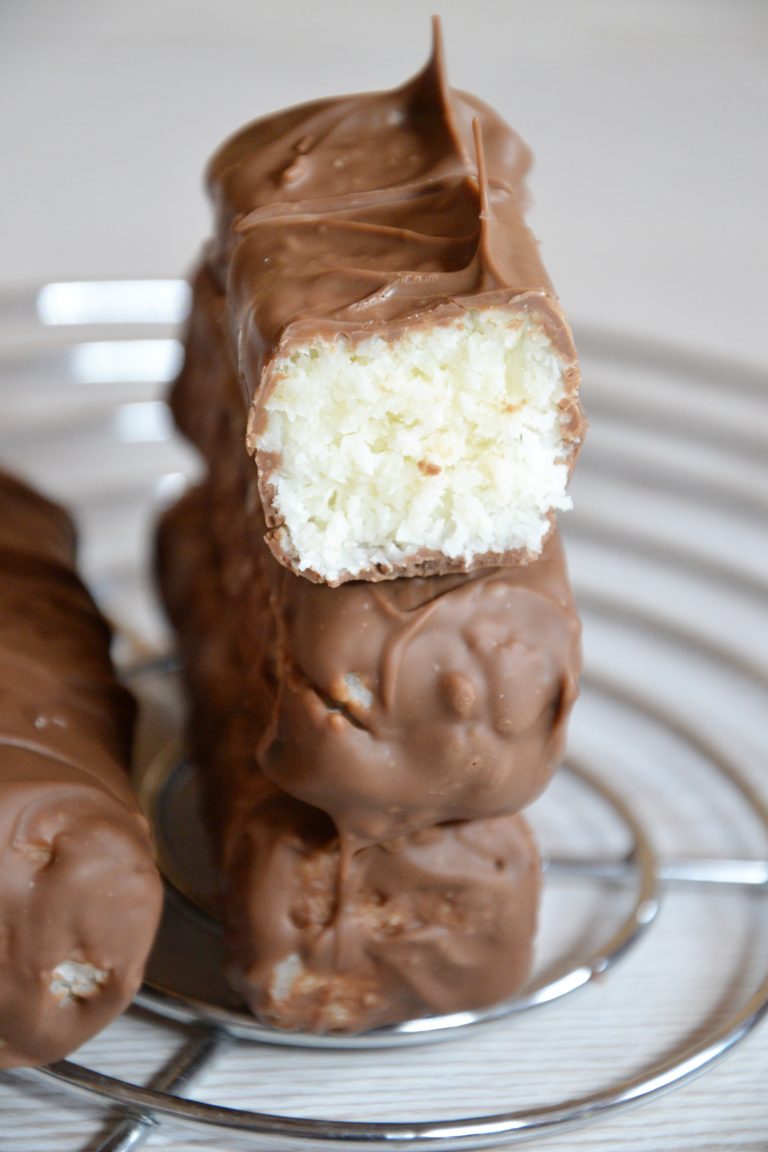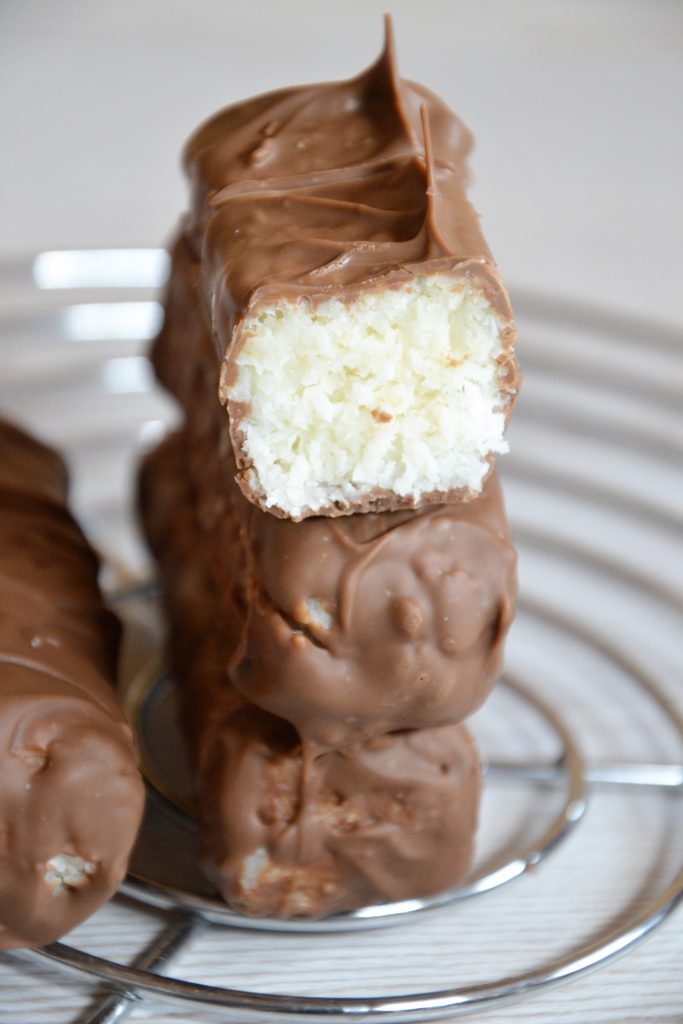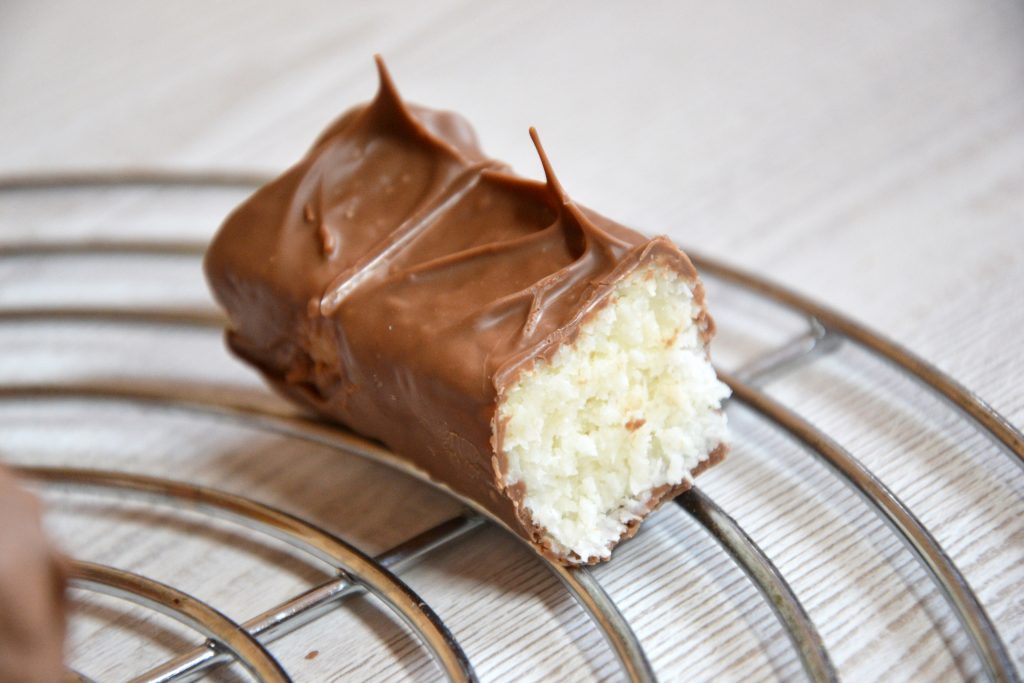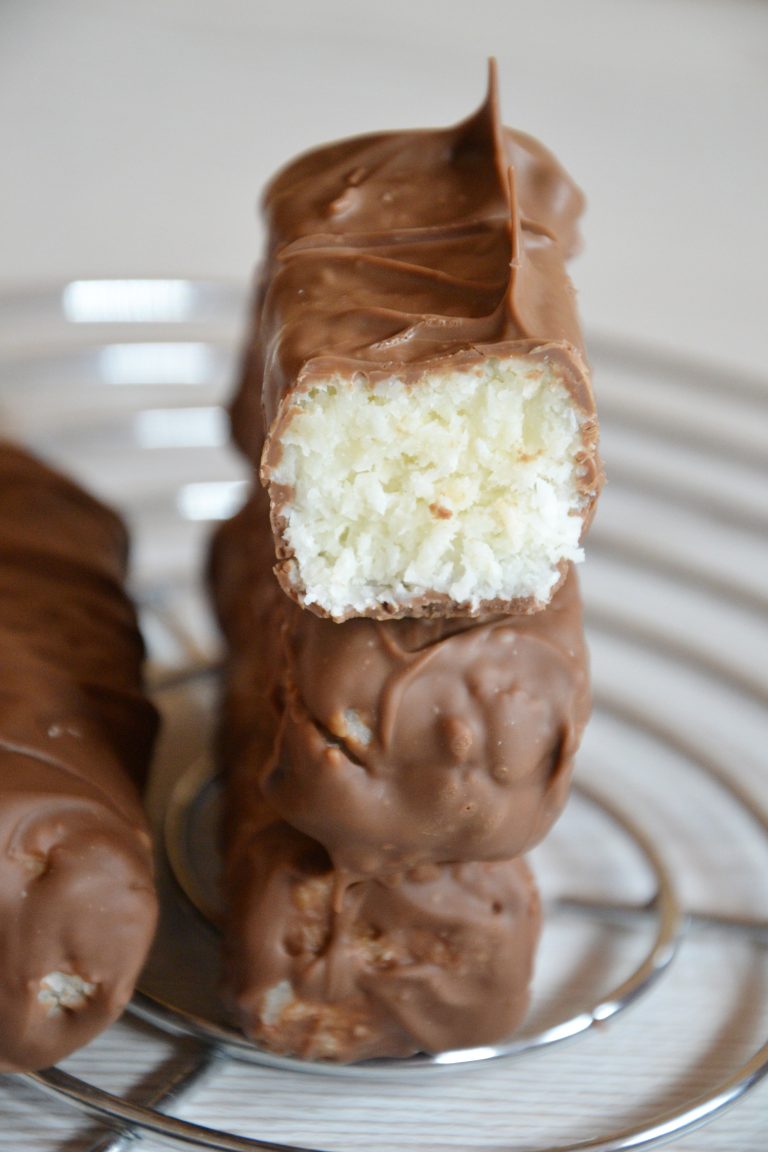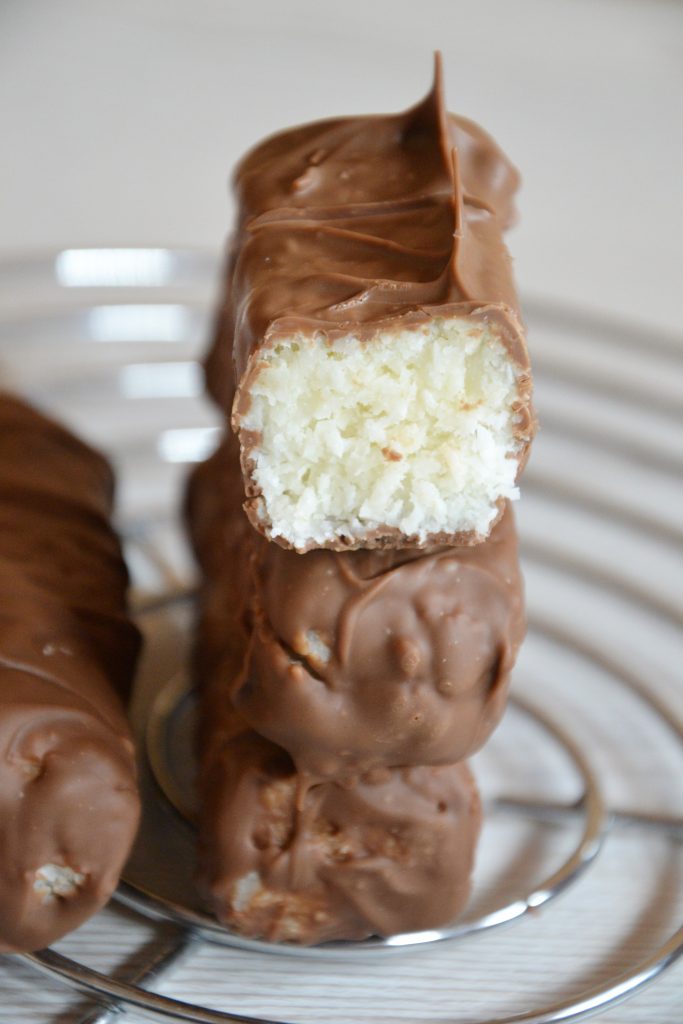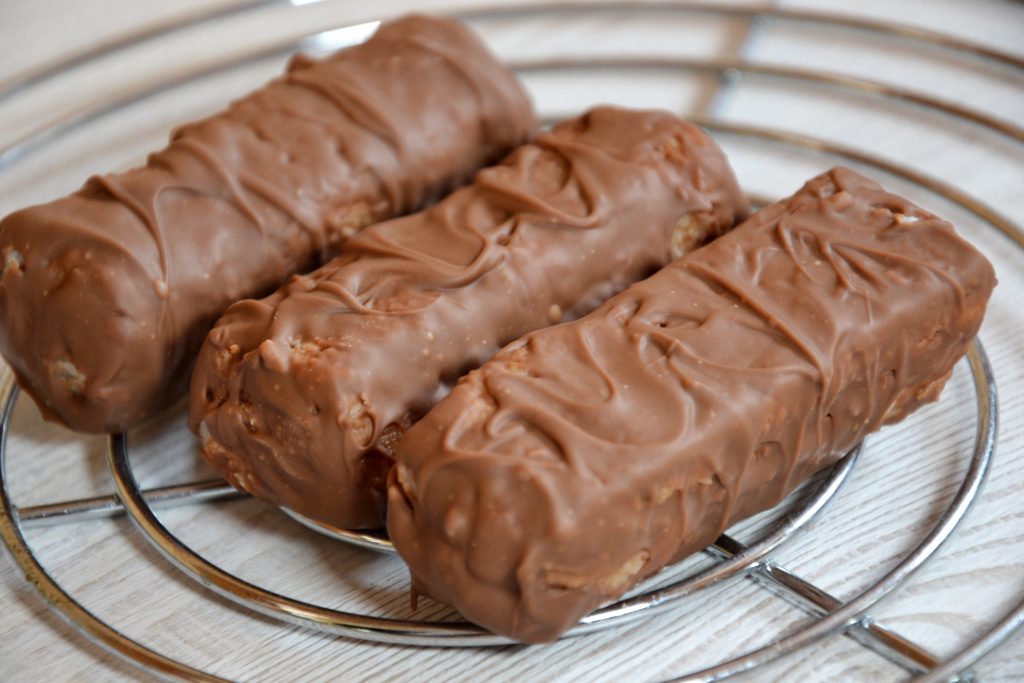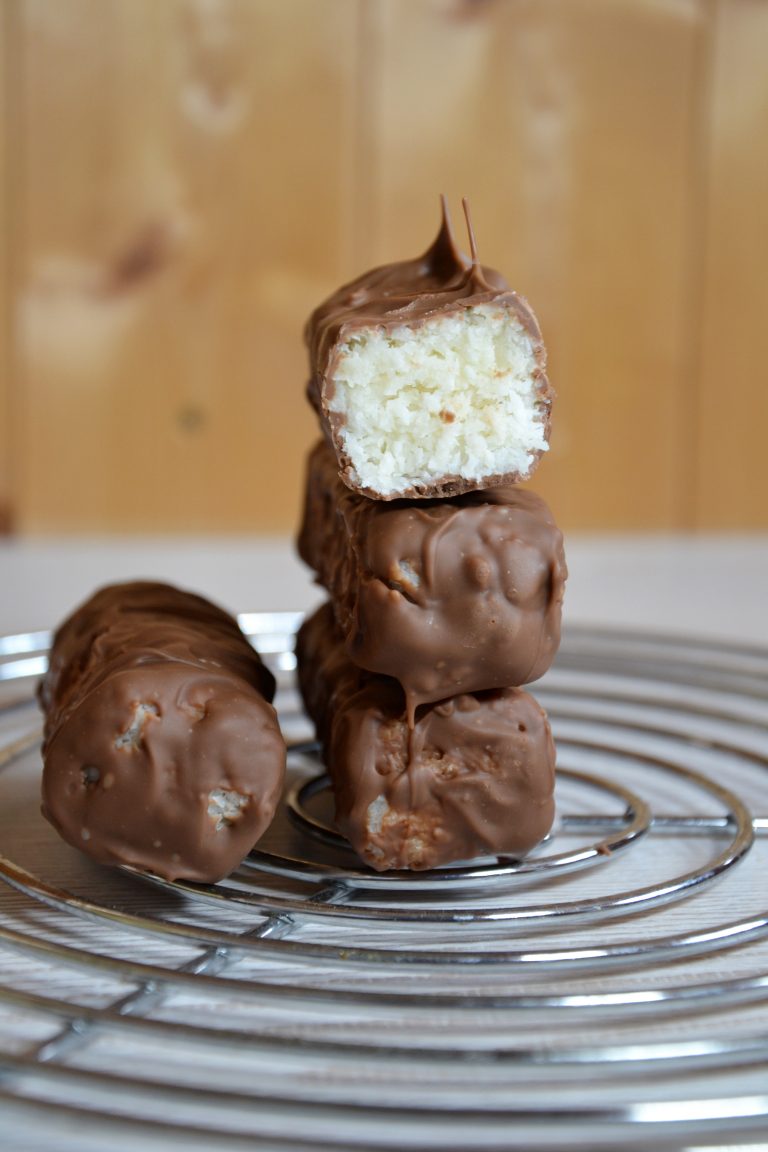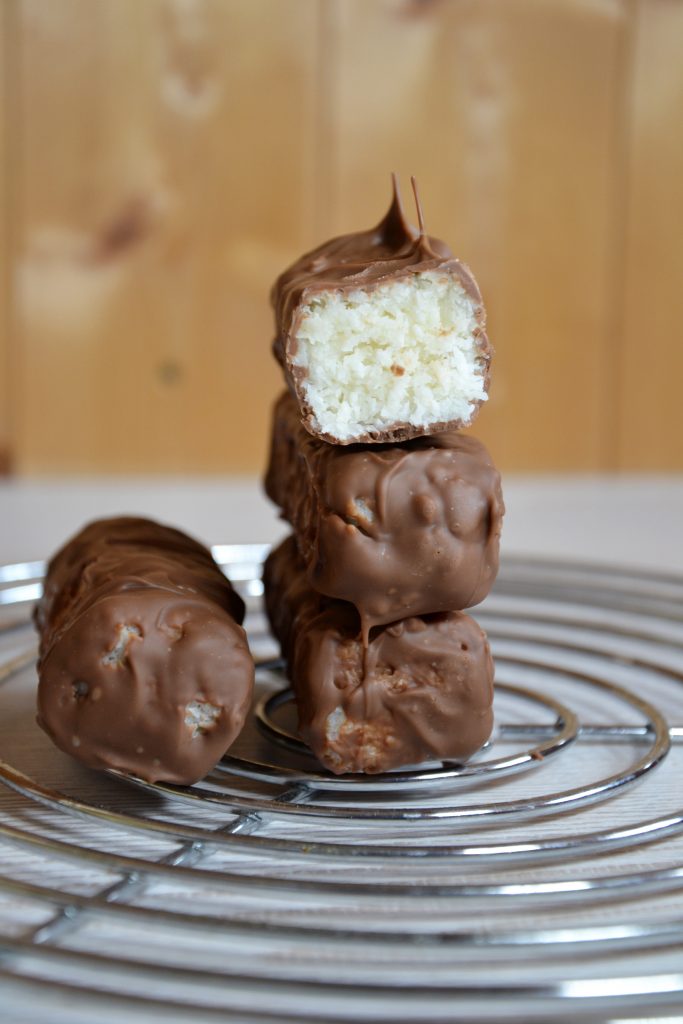 Homemade Bounty Bars
Total Time
1
hour
45
minutes
You will need
320

g

unsweetened shredded coconut

200

g

sweetened condensed milk

40

g

sugar powder

30

g

butter

200

g

semi sweet chocolate
Instructions
In a medium bowl, mix unsweetened shredded coconut and sweetened condensed milk. Add melted butter and sugar powder until silky paste is formed.

Pour into the base of a square silicon baking mould or clingfilm lined baking tin. Chill for several hours in the fridge, or leave it for an hour in the freezer.

Cut small bars out of the set coconut block that are about 2 cm across and 7-8 cm long. Use your finger and thumb to round off the corners to imitate the real chocolate bars. Line them up on a wire rack over a plastic tray or clean work surface.

Melt the milk chocolate until it's completely smooth. Cover coconut bars with chocolate and leave it int he fridge to chill.
Atnaujinta