Decorated Christmas cookies
Christmas is not just those few days at the end of December. Christmas is a holiday that you look forward to throughout the month. It's a wonderful time when you enjoy every hour and every day of it. This is what makes Christmas holiday longer in our homes by bringing more joy, warmth, laughter and coziness. This year these statements became the motto of my mission "How to survive Christmas".
Those dark days of autumn and upcoming winter and those blindly black evenings start driving crazy in late October. As a response to them, already for several years in a row I have been lighting lights in all rooms of my apartament, lightining candles on the dinner table, and constantly forgeting to turn off the table lamp in my kitchen.
But even as you get used to the darkness, you are finally missing something that makes it worthwhile to finish your workday and return home.
If I am heading my way to the countryhose or city parks on long summer days, in winter I am always willing to come back to the kitchen. The warmth from the oven and the scent of vanilla and cinnamon fill the house with much-needed coziness.
Sugar iced butter or gingerbread cookies have always caught my eye. However, the only way my mom and myself knew about cookies decoration was icing made from lemon juice and sugar powder. Unfortunately, it has never led to desired results.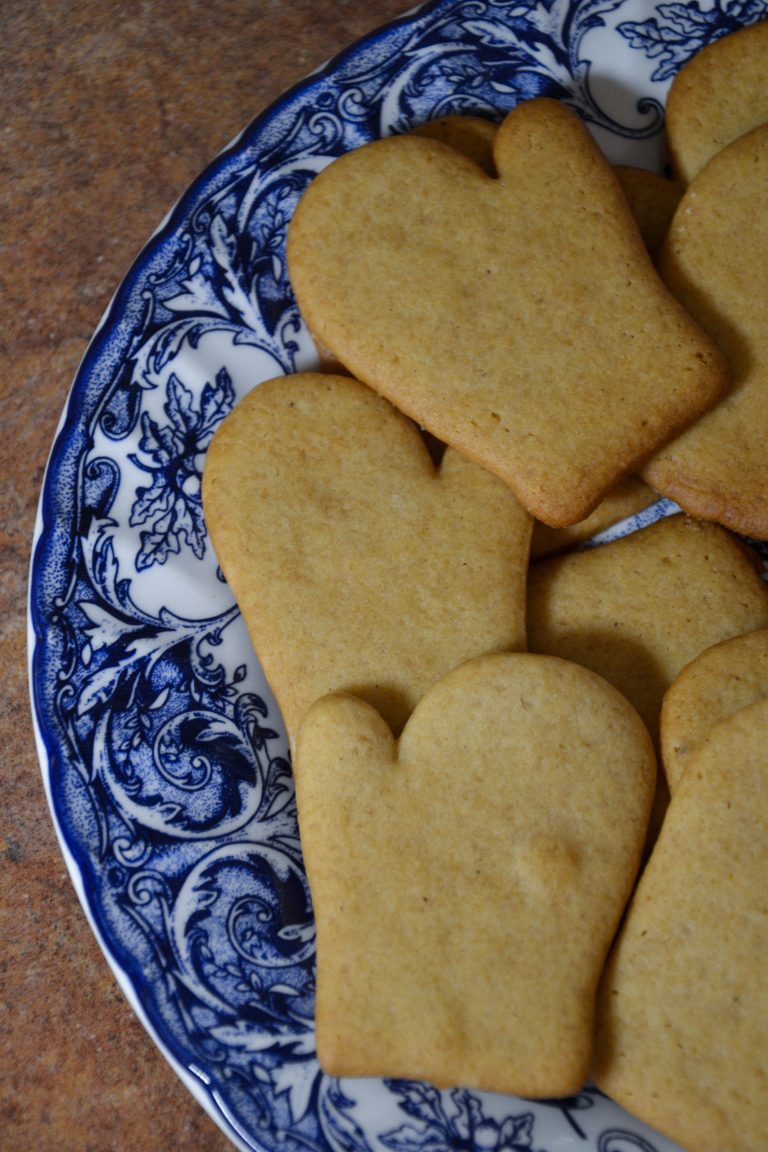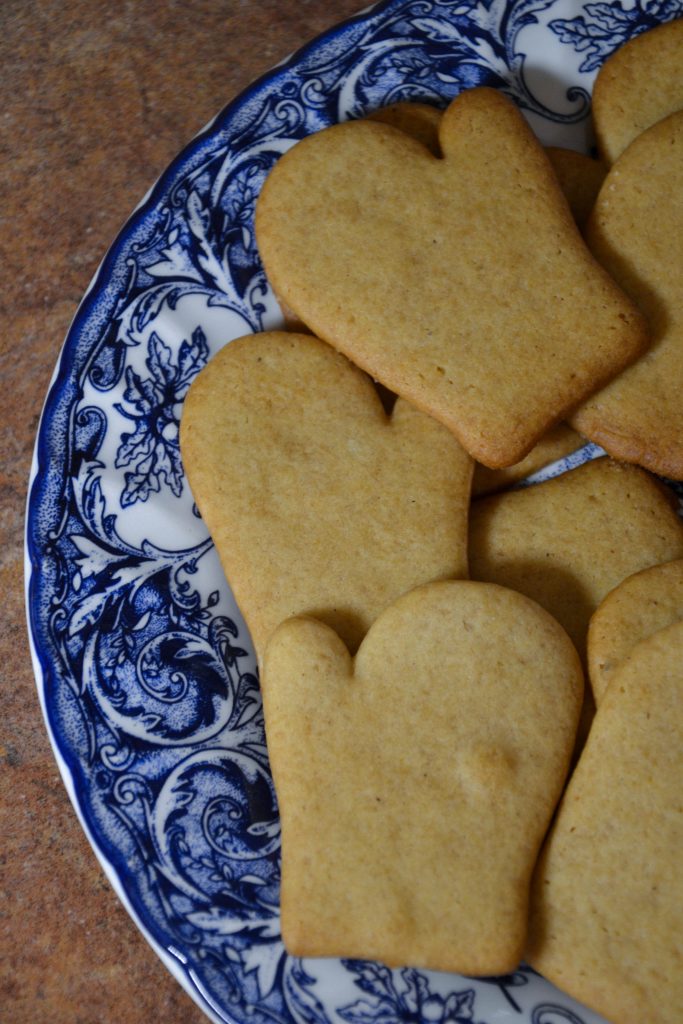 A few years ago, I attended a biscuit decorating course, organised by Saldžių svajonių namai. Lina, the teacher, made it clear: decorating cookies is not a rocket science anymore.
However, the courses didn't become a strong kick to me to make smell of gingerbread a guest in my kitchen. It took me a few more years make sugar icing and at least give it a try.
And you know what? The very first time I tried and it was absolutely great. When I painted the first Christmas tree on a cookie, I was smiling as a child, seeing Christmas tree for the first time in his life. And it certainly wasn't this difficult. To be honest, my hand was shaking slightly as I was drawing dwarf hats or sprinkling sprinkles. But I was not disappointed.
I hope this recipe does not disappoint you either. Good luck!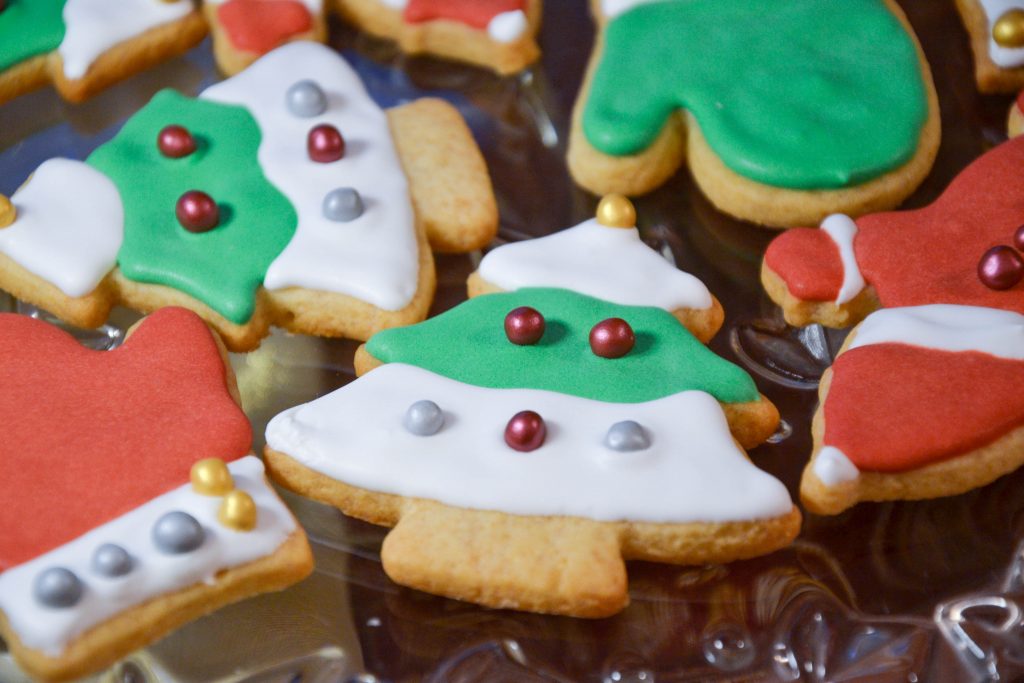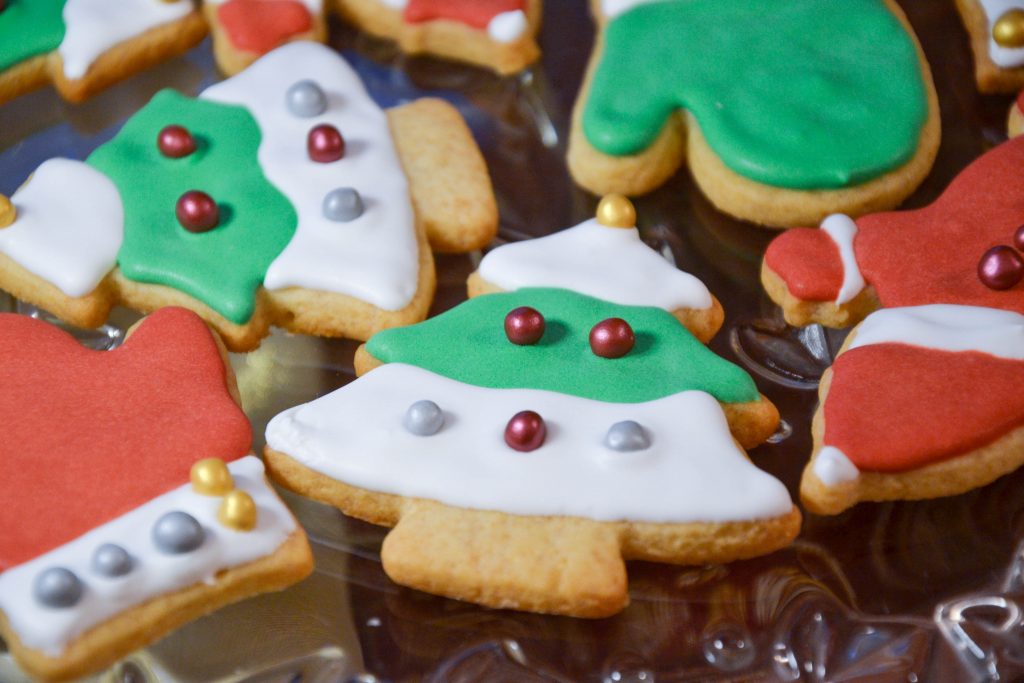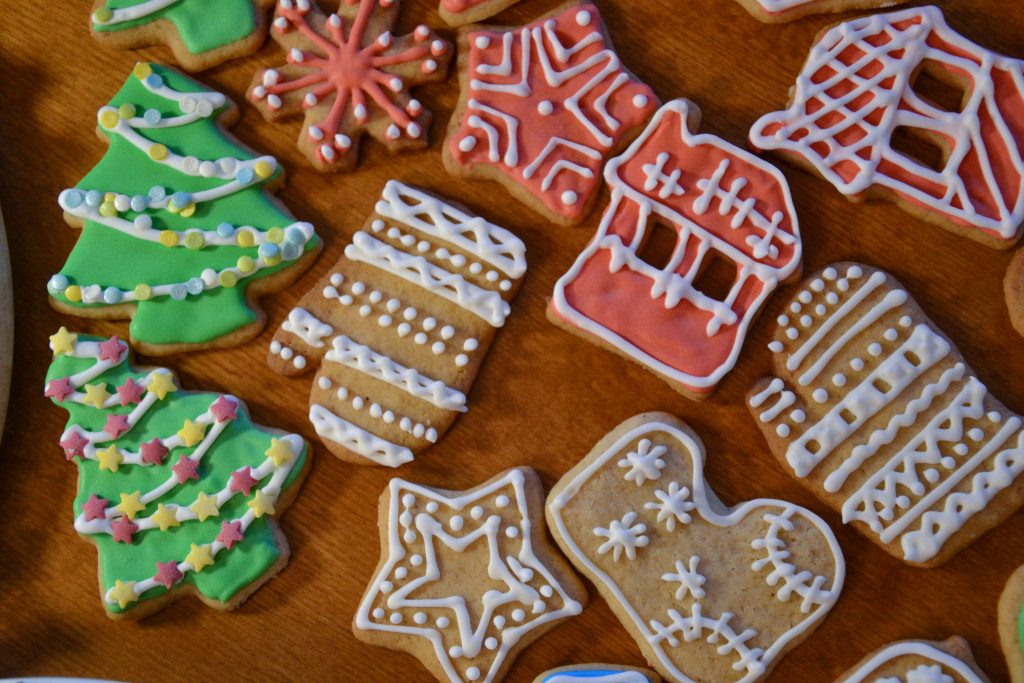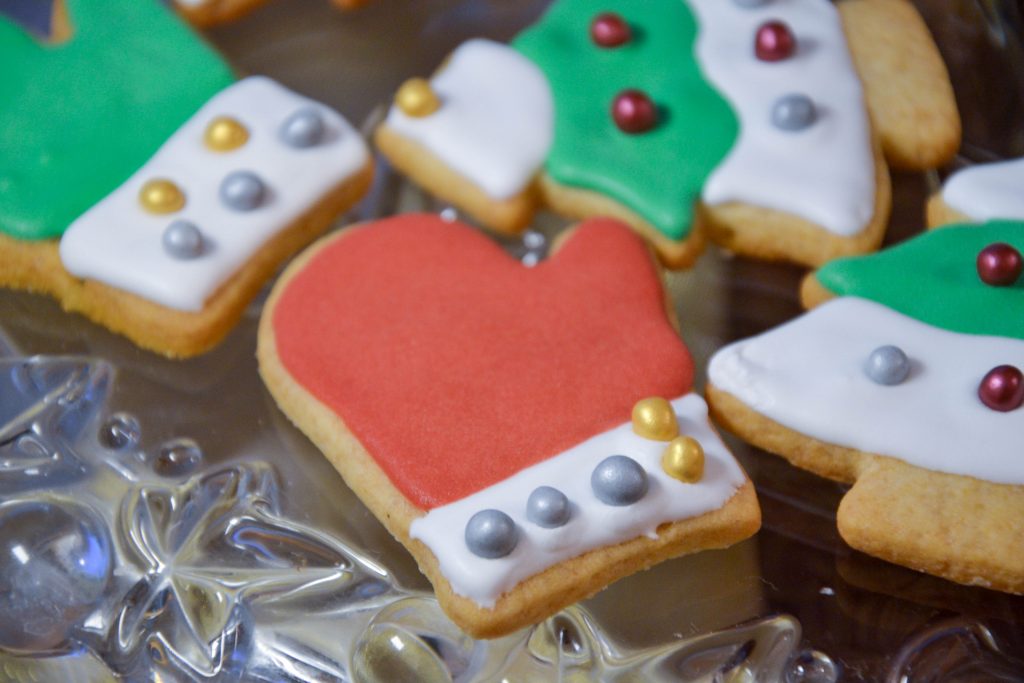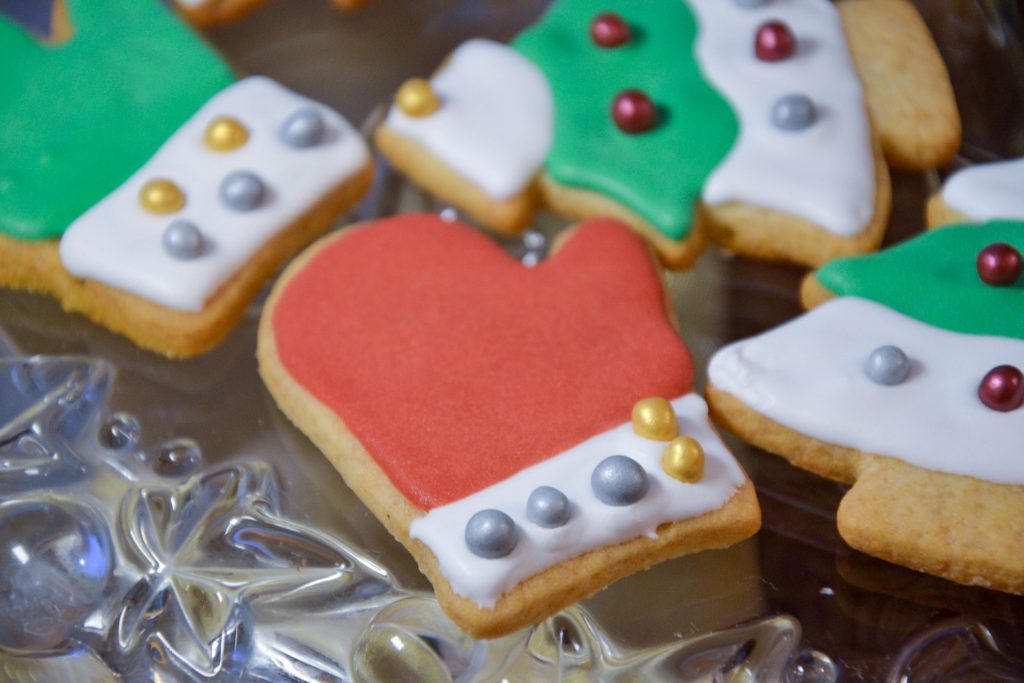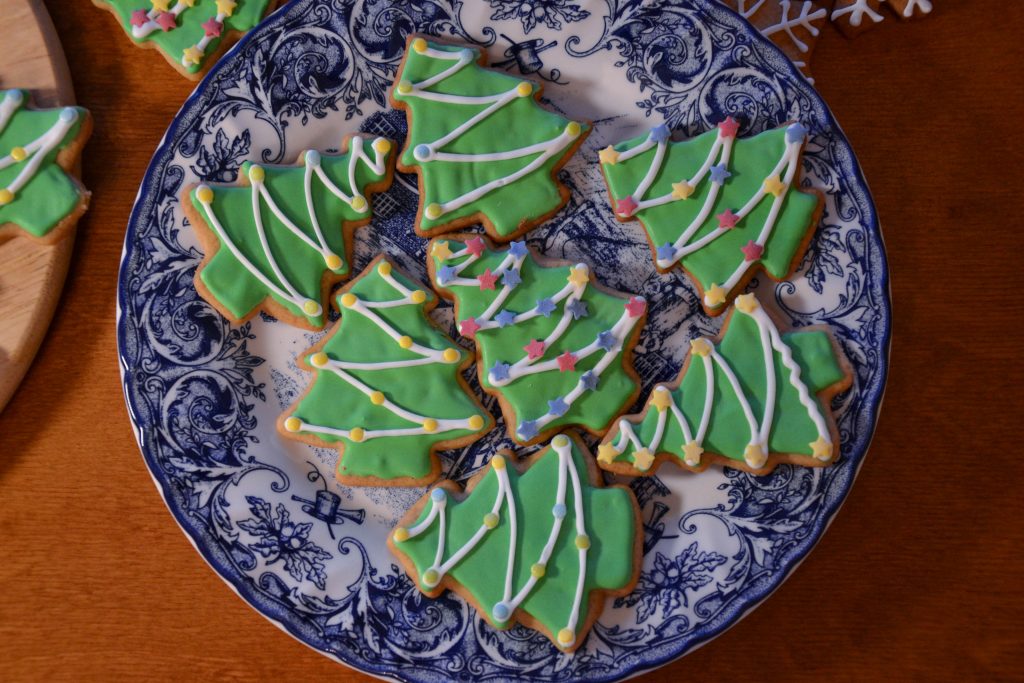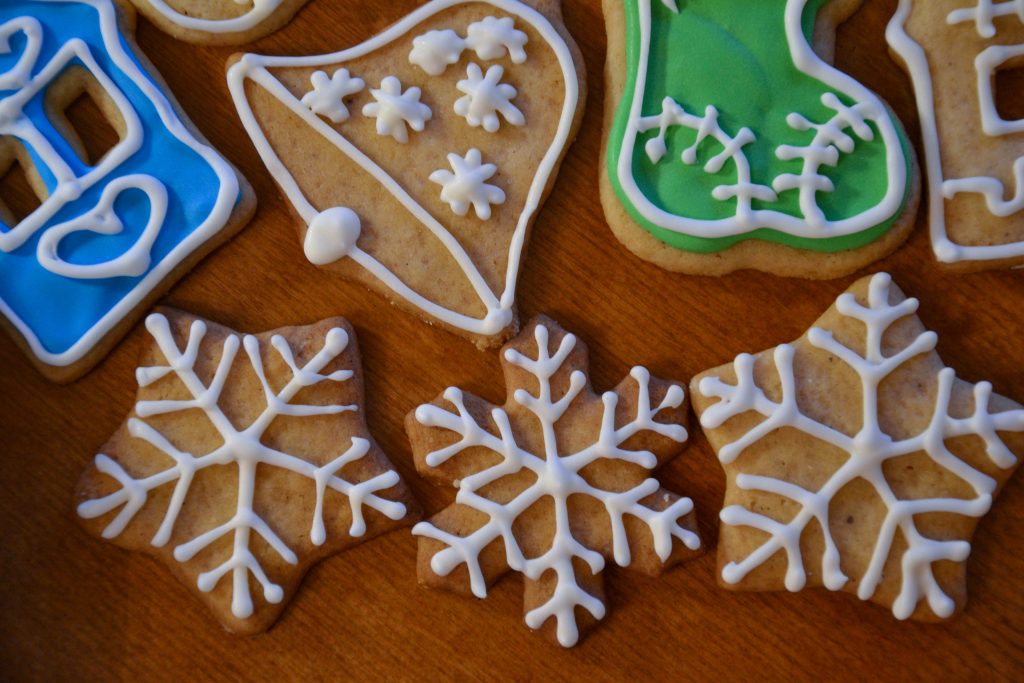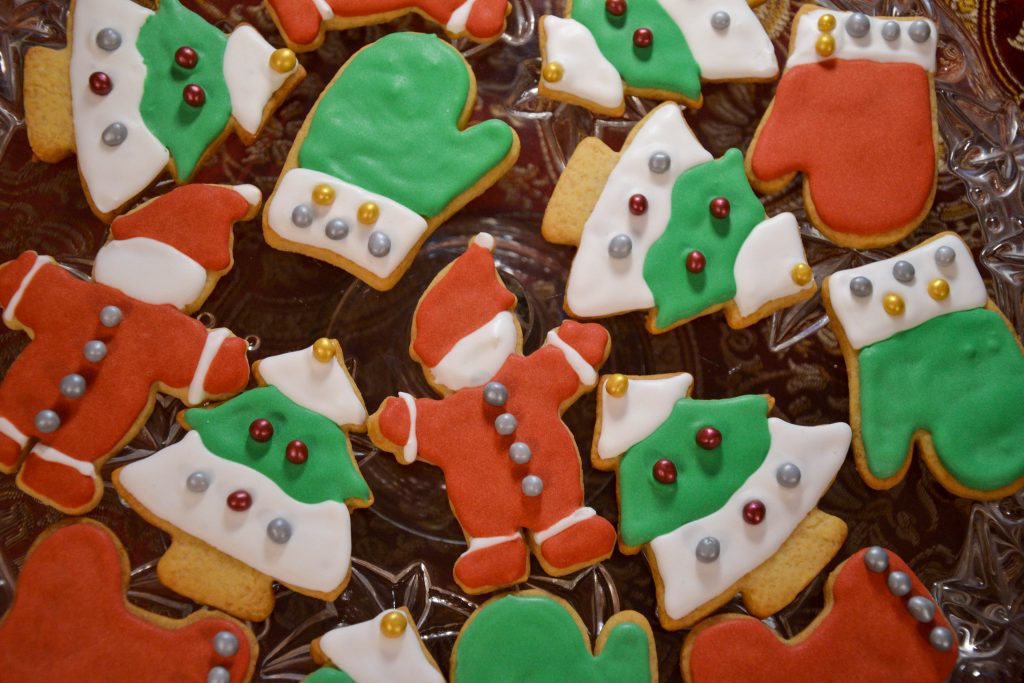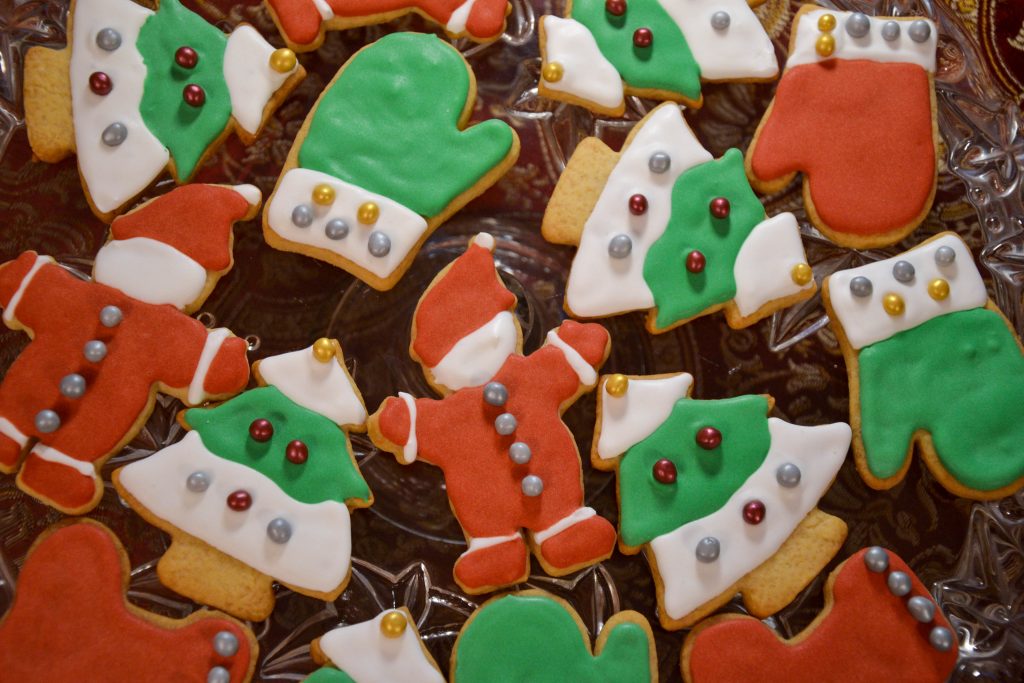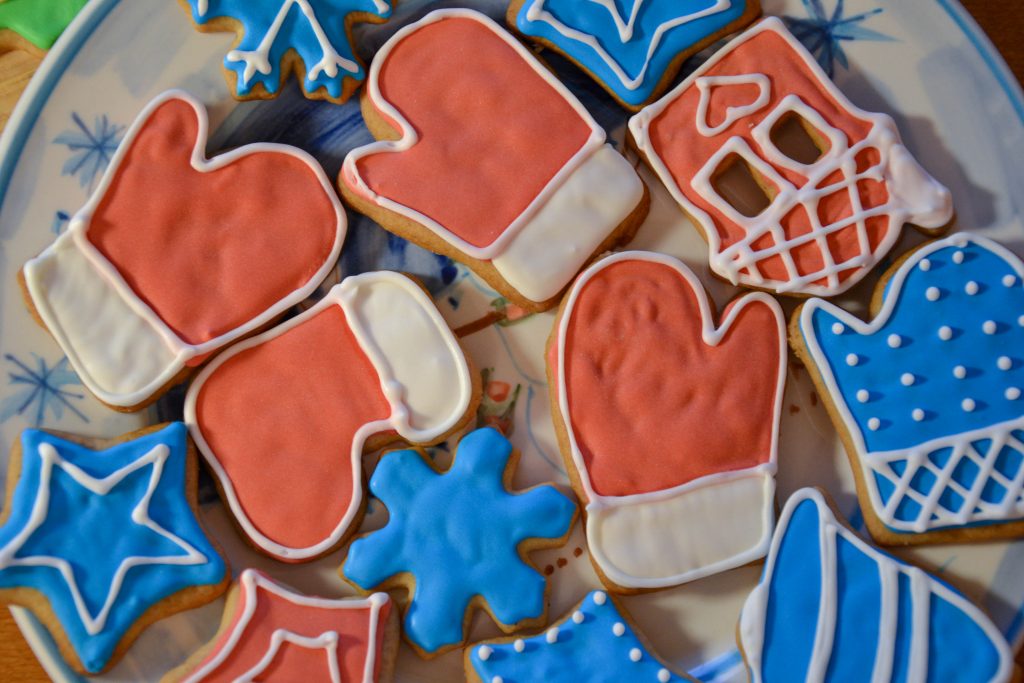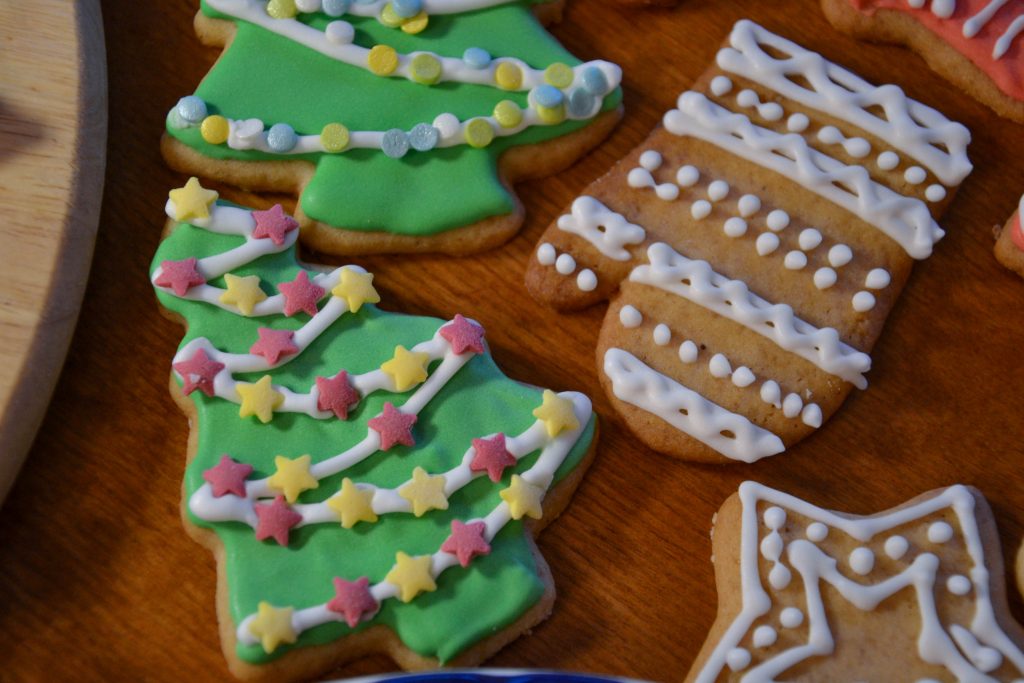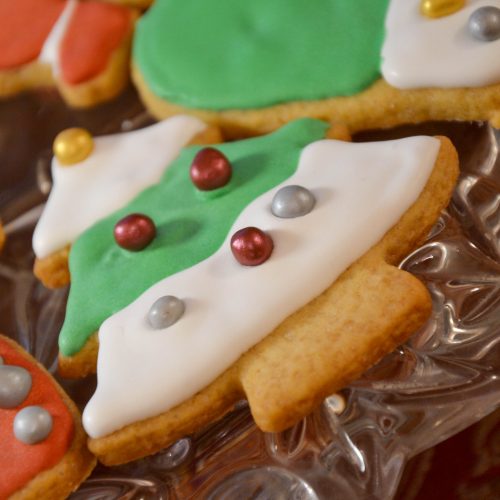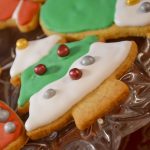 Decorated Christmas cookies
Total Time
1
hour
20
minutes
You will need
For cookies
200

g

room temperature butter

150

g

granulated sugar

1

egg

0,5

teaspoon

cinamonn

0,5

teaspoon

vanilla sugar

0,5

teaspoon

salt

3

tablespoon

honey

0,5

teaspoon

baking powder

300

g

flour (plus around 100 g for kneading)
For icing
30

g

egg white

160

g

sugar powder

1

teaspoon

lemon juice

3

g

cream of tartar

red, green decorating colours

sparkles
Instructions
For cookies
Mix room temperature butter with sugar until smooth. Add salt, cinnamon, vanilla sugar, mix well.

Beat the egg into the dough and mix it well. Add the honey.

Mix the flour with baking powder and gradually add to the dough. It should not be too hard, preferably softer, so less flour can be added. Once the dough has been kneaded, leave the dough briefly in the cold (in the refrigerator or in the balcony).

Roll out the dough on a floured table in a sheet about 0.5 cm (or slightly thicker), squeeze out the molds of the desired shape and size. Bake at 165 degrees for about 15-20 minutes.
For icing
Add the lemon juice to the egg white and beat until foamy. Add sugar powder and mix together at maximum speed for a few minutes. The glue should be rather hard but of elastic consistency.

Dissolve cream of tartar in one teaspoon of water and add to the icing. Mix with silicone spatula for about 12 seconds.

Divide the glue into desired parts and mix in food colorings (quantity depends on color and intensity of paint).

Shape pictures of desired shape and size, sprinkle with sprinkles. Leave the finished cookies to dry.
Atnaujinta