Dark Chocolate Banana Muffins
These Dark Chocolate Banana Muffins are the treats that should not be reserved just for one. They are full of flavour, moist and especially delicious!
I am using this recipe as a background one for making variations of chocolate muffins. For example, instead of bananas, you can definitely add some berries or jam. Or you can decorate them and have the most interesting and adorable cupcakes for your party.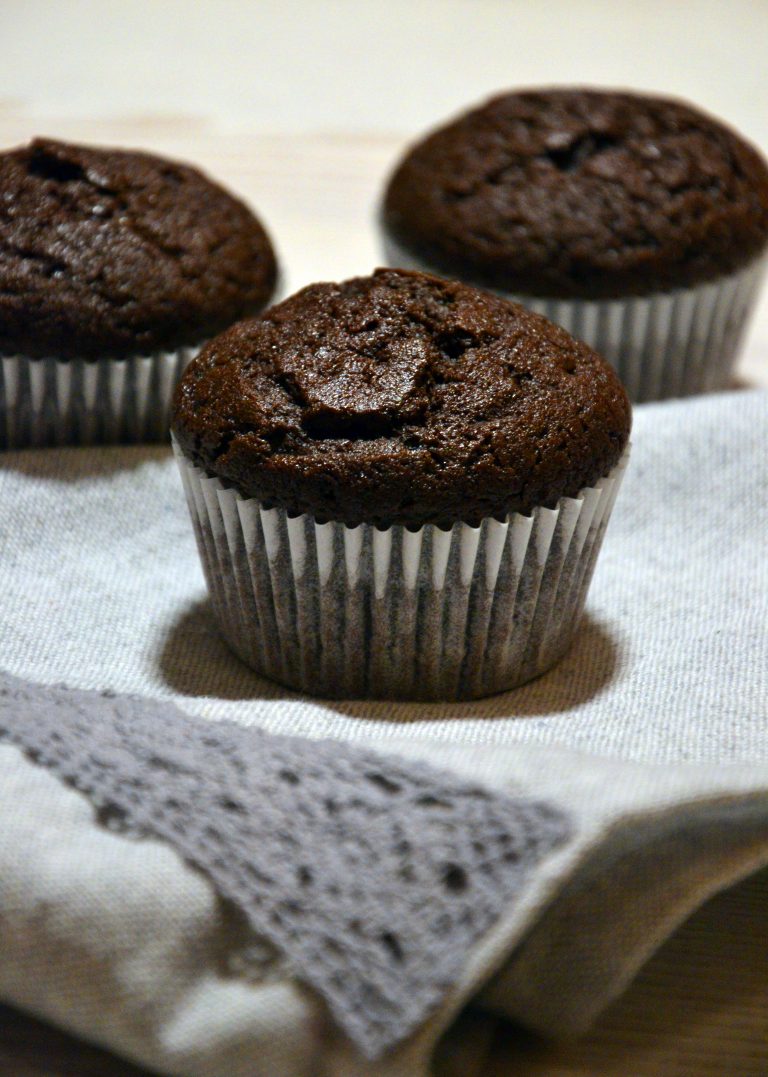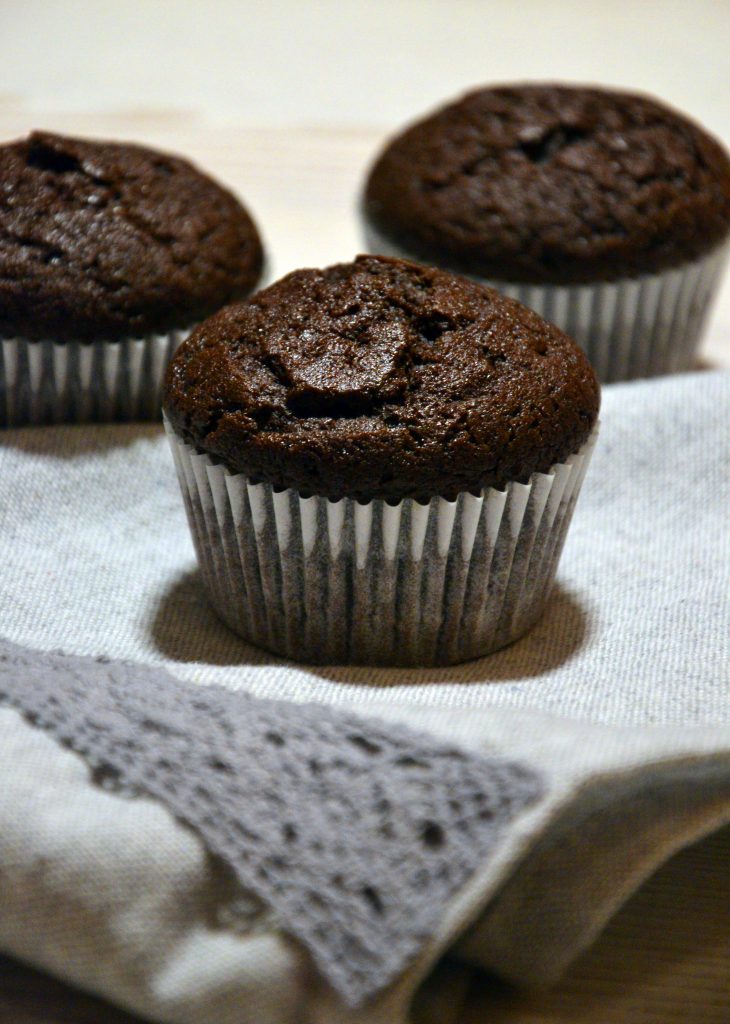 Why you will love these Dark Chocolate Banana Muffins?
These muffins are perfect for make some decorations. You can cover them with different icings, sugar paste, or other things. Do not limit your imagination!
Despite these advantages, these muffins are moist and full of flavour. They are not too difficult to make, not very hard to eat and leave a perfect feeling of sweetness.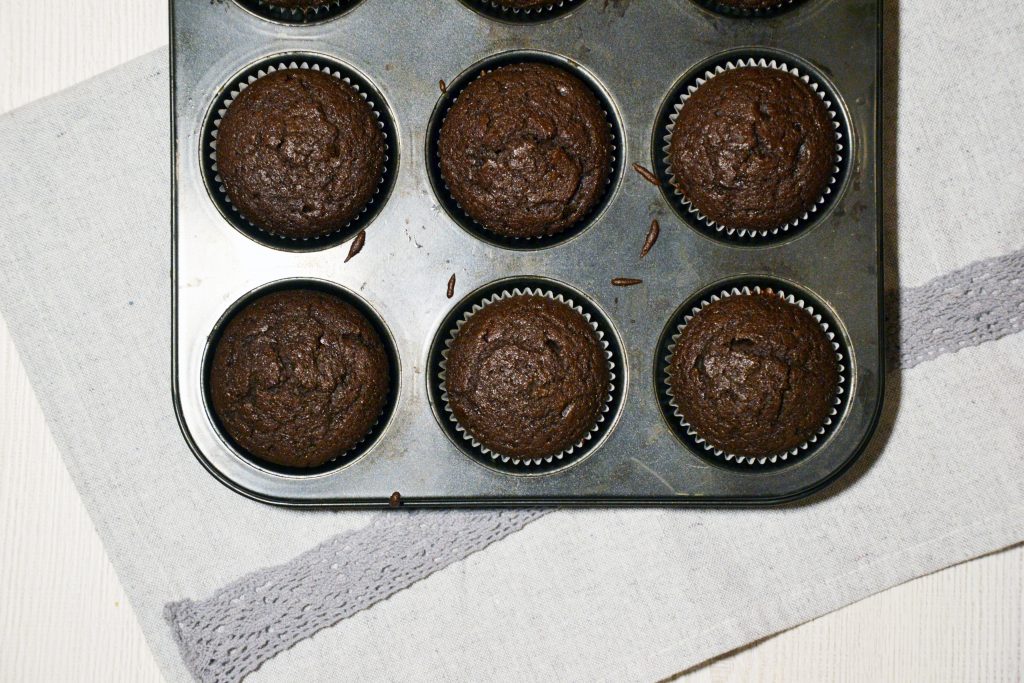 How to make these Dark Chocolate Banana Muffins?
Recipe is simple and easy to make, but I want to share some tips that should not overlook:
Bananas that you are going to use must be brown, very ripe, and easy to mush. Obviously, don't wait for the bananas to turn completely brown, but avoid using very solid one.
Sift the dry ingredients separately, it will make a difference in texture.
Do not forget to add some salt, this ingredient can make a difference! Why? Because sweet tastes could be felt better when in contrast to some salty ones.
Do not add more than 2/3 of cupcake liners, the dough will grow while baking. It is especially important if you would like to decorate cupcakes after baking.
Watch the muffins closely, not to over-bake them, check after 15-20 minutes. A toothpick inserted in the center of the cupcakes should come out clean or just with some melted chocolate on, but not raw batter.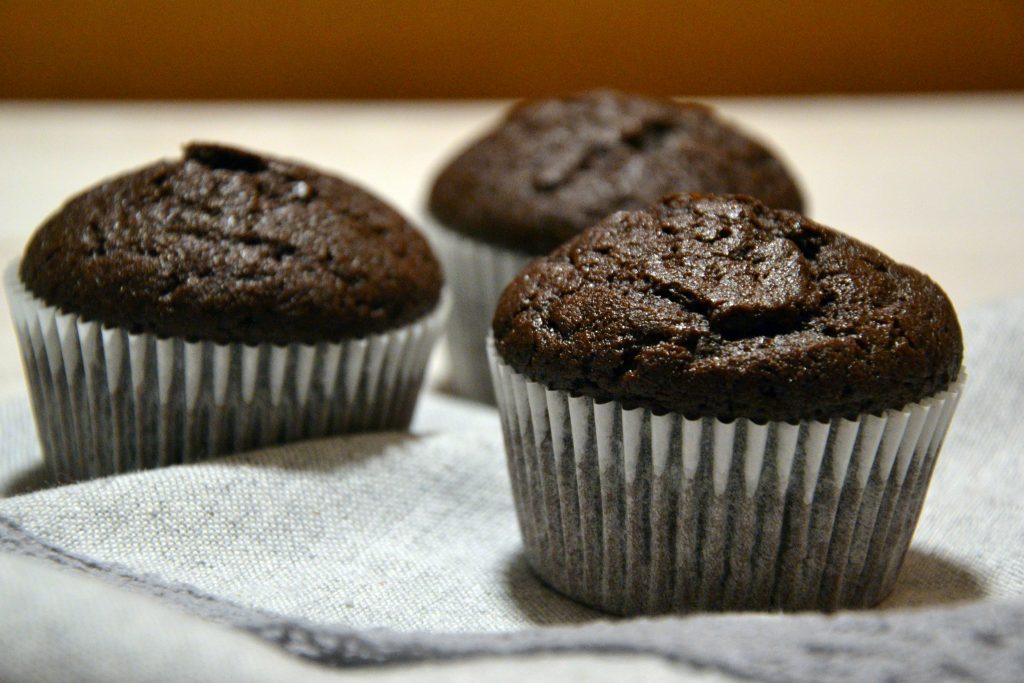 What chocolate should be used?
Chocolate is important part of this recipe. As you may know chocolate is made from two main ingredients: cocoa powder and cocoa butter. You can find a bigger amount of cocoa powder in dark chocolate and there is no in white chocolate.
Chocolate is better when more of cocoa powder is in it. So, before baking these cupcakes, search for chocolate that has at least 70 per cent of cocoa powder in it. This will be more expensive but your tummy will be more happy.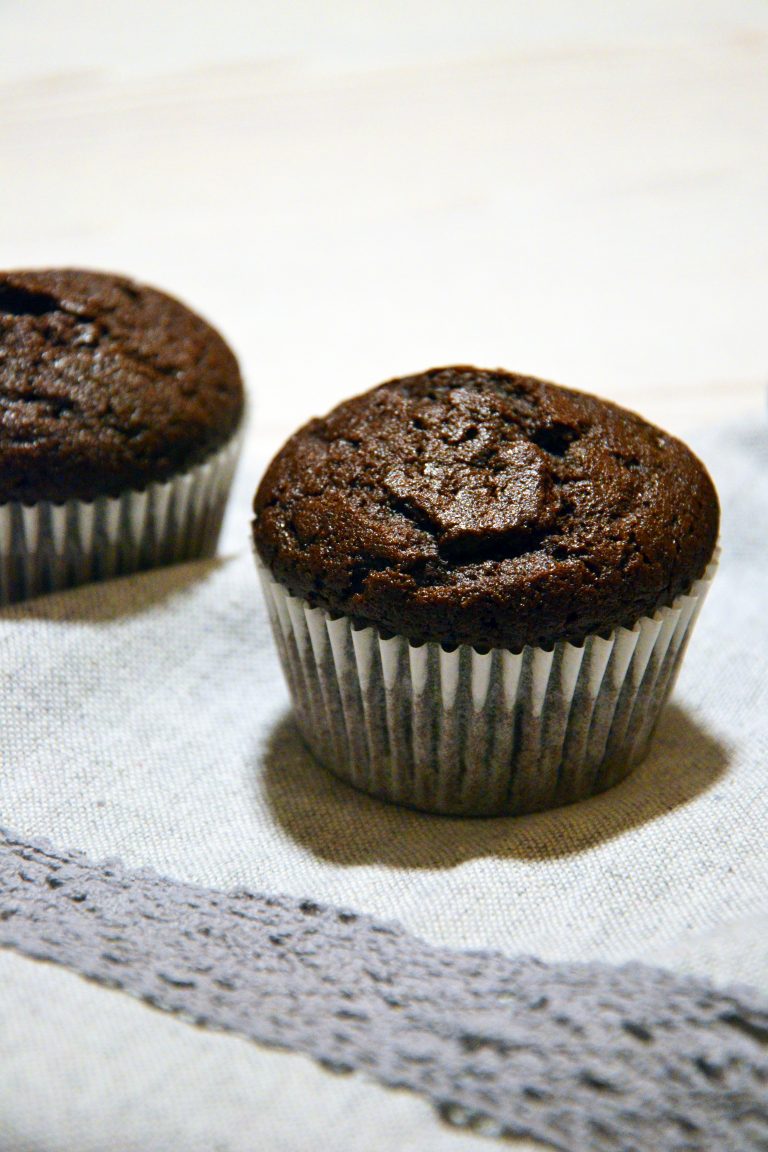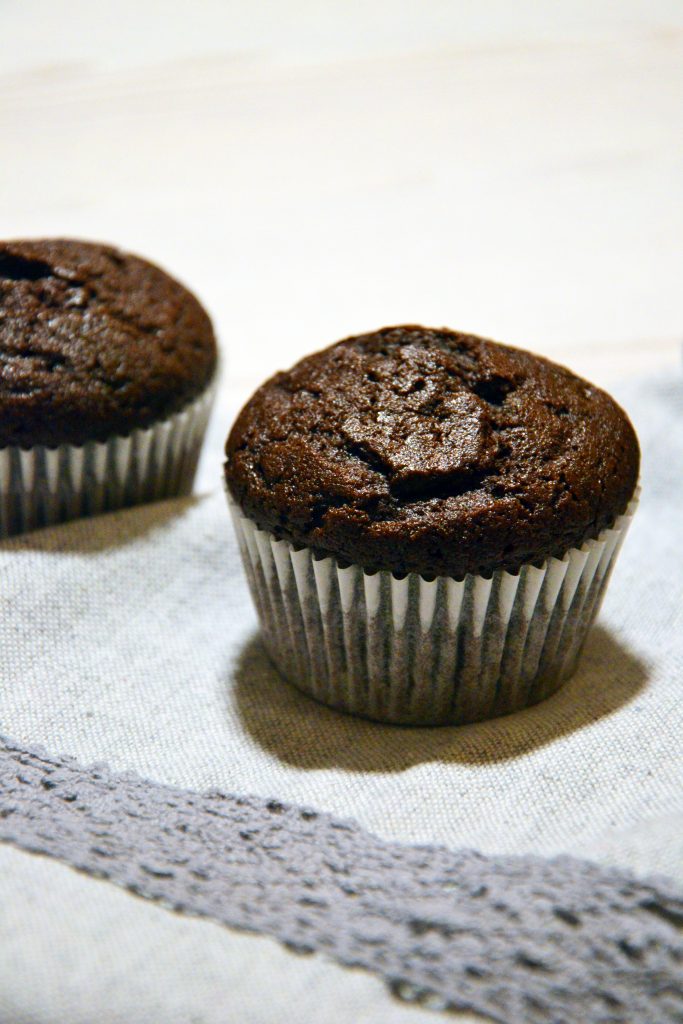 How long will the Chocolate Banana Muffins stay fresh?
Muffins can be stored wrapped in plastic wrap at room temperature for about 4-5 days.
If you still have some muffins left after, you can definitely use them to make some delicious cake-pops. Just crumble them into small pieces, add some mascarpone or whipped cream and form little pops. Cover them with white or dark chocolate and let freeze in the refrigerator.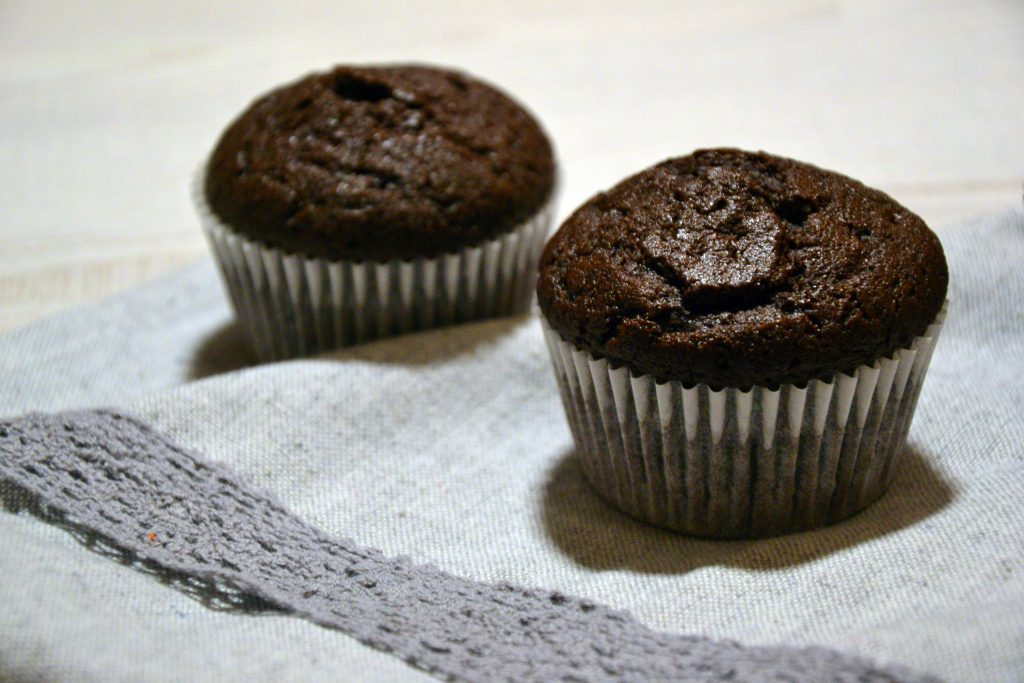 Can you freeze the Dark Chocolate Banana Muffins?
Definitely yes! Cool the muffins completely and fully wrap it in plastic wrap. Make it tight. After that wrap in aluminum foil.
Freeze for up to 2 months. Defrost before slicing.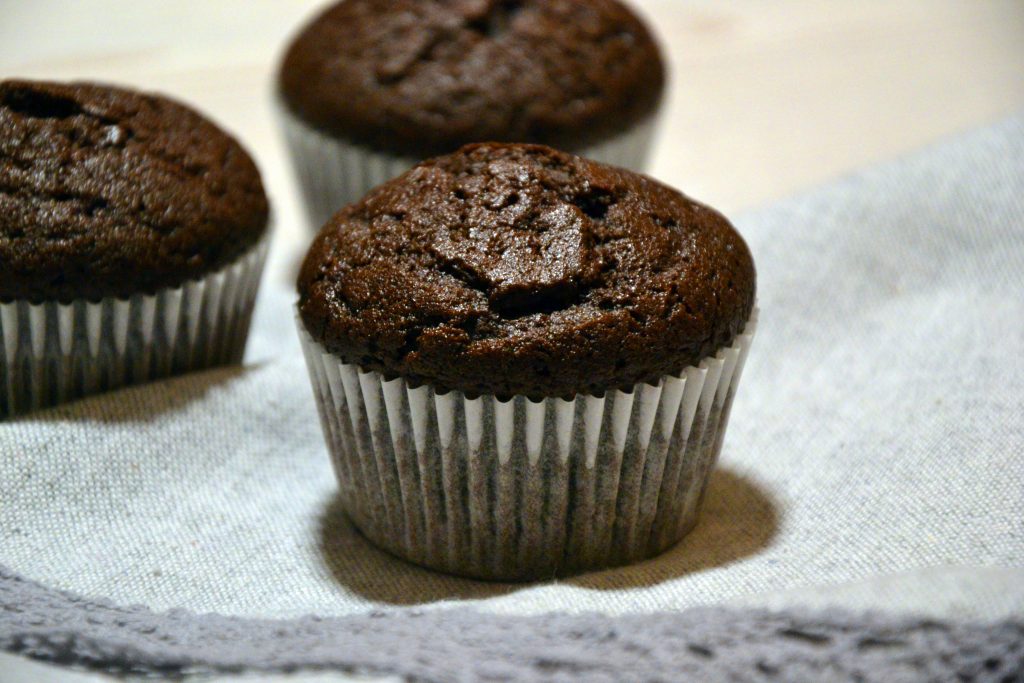 Looking for more chocolaty desserts? Check this out:
Make sure to tag me @tastedstories on Instagram and comment below if you make these Dark Chocolate Banana Muffins. Save this recipe for later and let me know how was it. Happy baking!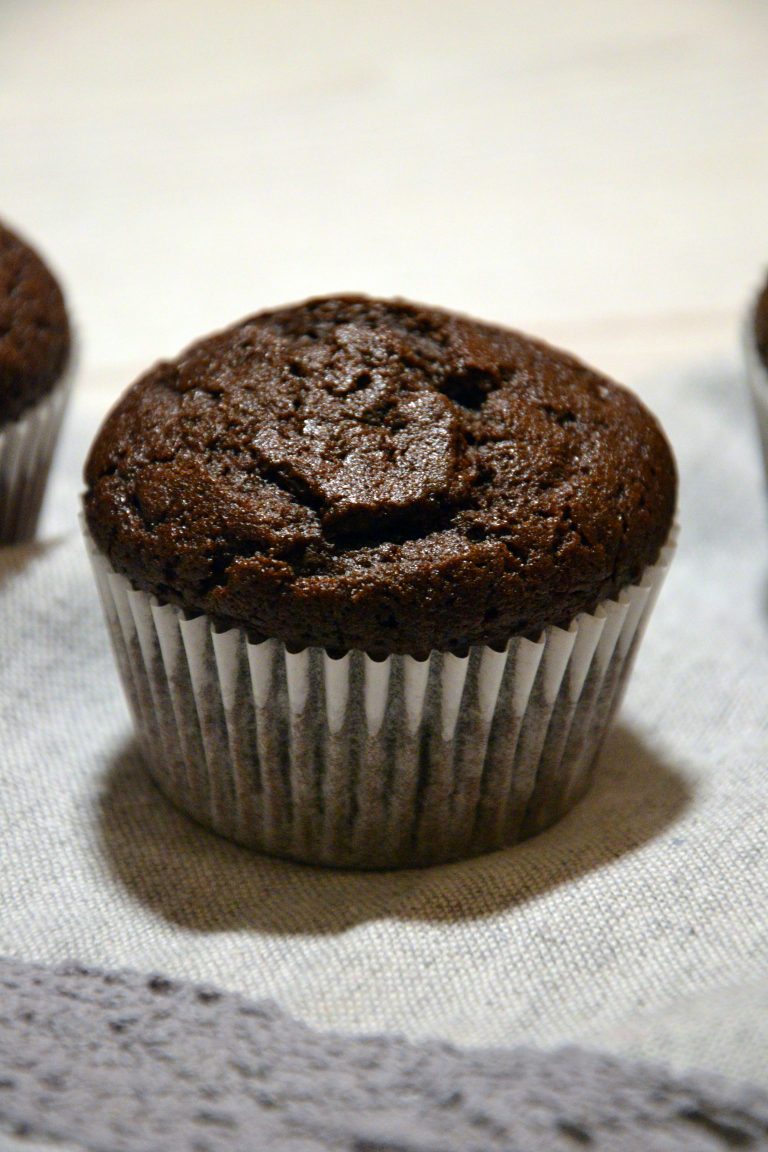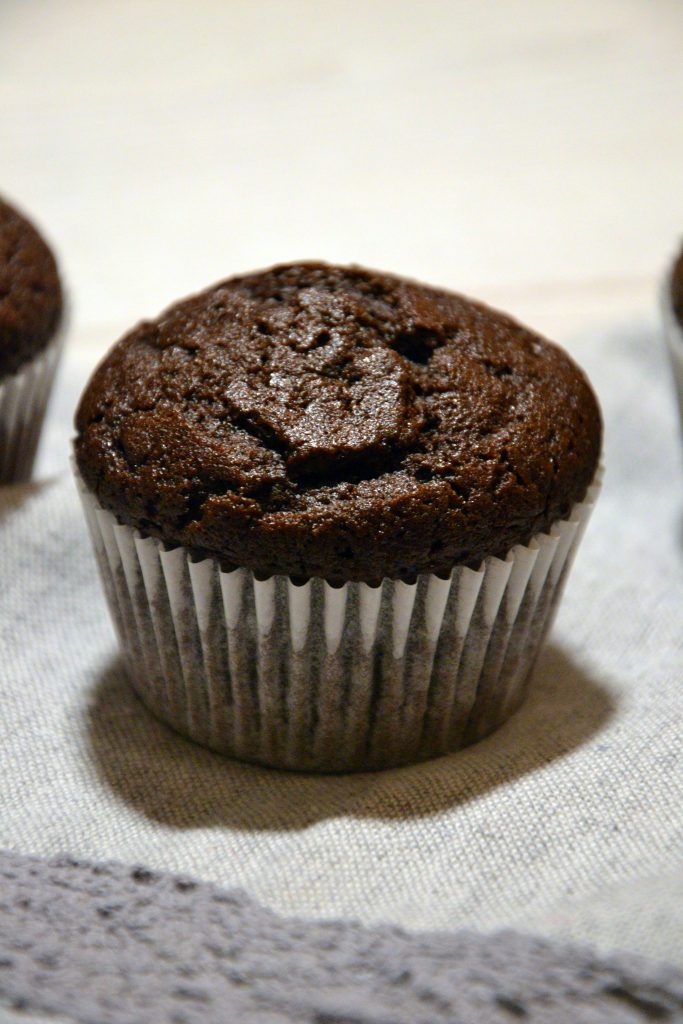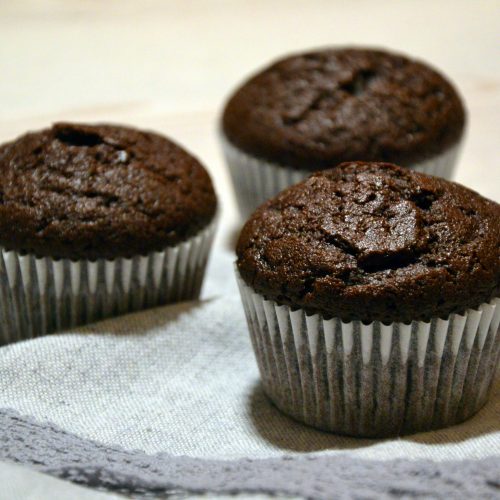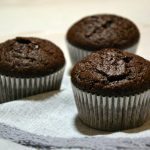 Dark Chocolate Banana Muffins
These Dark Chocolate Banana Muffins are the treats that should not be reserved just for yourself. They are full of flavour, moist and especially delicious!
Total Time
1
hour
10
minutes
You will need
2

eggs

70

g

granulated sugar

0.5

teaspoon

salt

1

teaspoon

vanilla sugar

125

g

butter

2

bananas

100

g

dark chocolate

150

g

flour

1

teaspoon

baking powder
Instructions
Preheat oven to 180 degrees C.
Line a 12-count muffin pan with cupcake liners. Set aside.


In a large bowl, mix eggs, granulated sugar, vanilla sugar and salt. Mix until smooth.

In a separate bowl mash bananas.

Place a bowl over a pot of simmering water, ensuring it doesn't touch the water. Melt down your butter, chocolate.

In a bowl, sift together the flour, baking powder. Set aside.

Making sure the chocolate and the butter isn't too hot, turn mix eggs and sugars one by one until light and fluffy.

Take the bowl off the mixer and fold in the dry ingredients using a rubber spatula – careful not to over mix.

Spoon batter into the prepared muffin pan, filling them 2/3 from the top.

Bake for 20 to 25 minutes. Start checking after 15-20 minutes of baking. A toothpick inserted into the center of the muffin should come out clean, or with just some melted chocolate, but not raw batter.

Serve the muffins warm or at room temperature.
Enjoy!
Atnaujinta